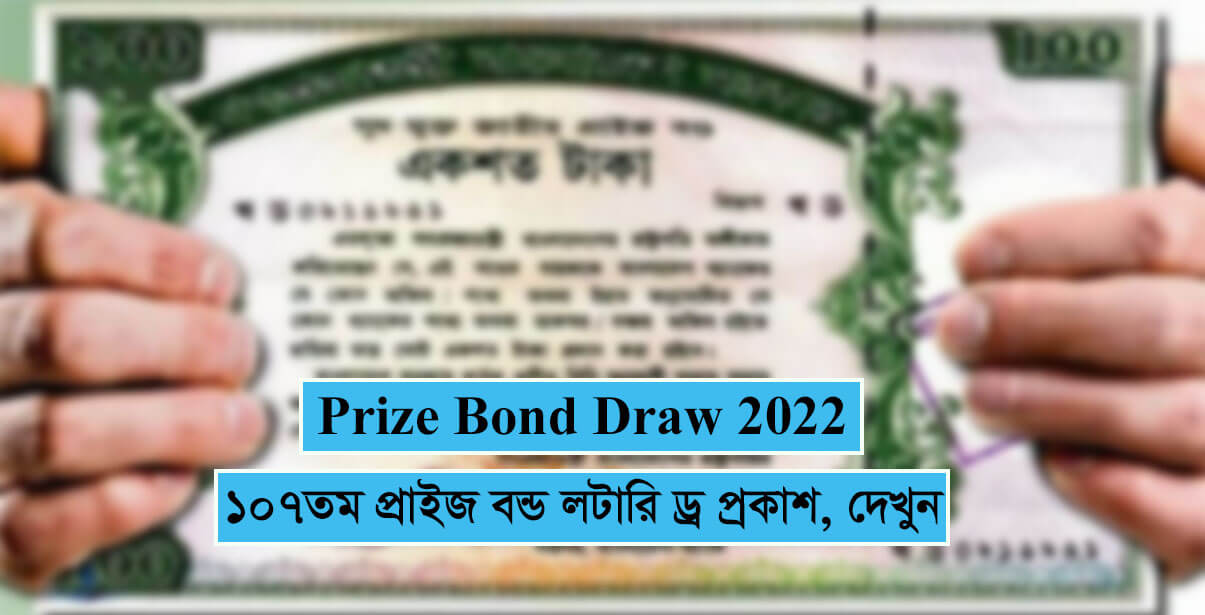 107 Prize Bond Draw 2022: Bangladesh Bank succeed to published Prize Bond Result 2022 today May 8, 2022, at 04:20 PM. The first winner number is "0190076" and he/she will get 6 Lakh as per the rules.
Bangladesh Bank finally published the draw result of the 107th Prize Bond on May 8, 2022, through the official website after 8 days of the usual time. There is lakh of people who were very excited to get the result which is published today.
The Bank Published the result through a press release that is signed by Santanu Kumar Roy, General Manager and Secretary of the Prize Bond Draw committee. A total of 46 prizes have been announced through the notice in each series.
According to the notice, "0190076" is the winner number who will get 6 Lakh Taka as the first prize. On the other hand, the person who has the number "0906800" will get 3 Lakh and 25 thousand Taka as the second prize in the 107 Prize Bond Result 2022.
Prize Bond Draw 2022: How to check
In order to check the Prize Bond Result, you will need to visit the official website and then need to type the number.
Follow the given instructions to get the result easily.
At first, you will need to visit the official website address https://www.bb.org.bd/en/index.php/Investfacility/prizebond
Once you reached the page, you will have to type your number into the search box.
Simply, tap on the "Search" button. This will show you the result.
Finally, take a screenshot or print the result page for further reference.
In addition, anyone can get the result sheet as a pdf file that is also available on the official website.
For Latest News Updates, Please Follow OgroNews.Com on Google News Channel
(The above news first appeared on Ogro News on May 8, 2022, at 05:03 PM BST – Bangladesh Standard Time. For more news on Education, Technology, Entertainment, Sports, Festivals, Celebrities, Lifestyle, and Trending News, so bookmark our news portal OgroNews.com. Also, like our official Facebook Page, and Follow us on Twitter at @ogronewsbd).