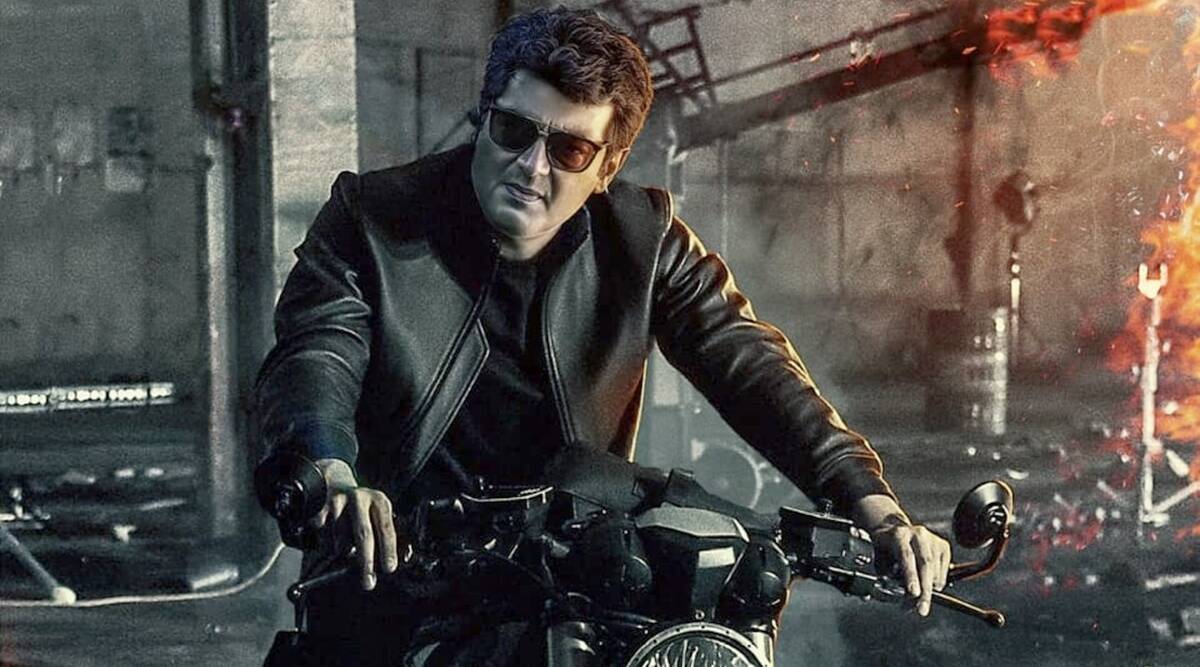 Chennai: One of the best films of the year 2022 starring Tamil superstar Ajith Kumar, Valimai made an unprecedented debut with a worldwide release today, February 24. The first show in many cinemas opened at 4 am, leading to fans thronging the theaters in the early hours.
It has been two years since the last release of Ajith's film and Valimai's release was also postponed several times due to the pandemic. Ajith's fans were eagerly waiting for this action-drama and Ajit also gave the fans the sweet fruit of patience and won everyone's heart with a lot of entertainment.
The film is getting an overwhelming response and the action sequences in the first half of the film are said to be an integral part of the film that attracts huge crowds.
Movie Cast Watch The Film With Fans: Actress Huma Qureshi, who plays the lead opposite Ajith and Kartikeya Gummakonda, along with the film's producer Boney Kapoor, watched the film's first show at a theater in Chennai at 4 am.
Released In Cinemas Today: The film received mixed reviews from critics but fans of Ajith Kumar and Huma are loving it. She gave the film a thumbs up and just yesterday, Huma experienced the love that fans have for Ajith Kumar and him. Overall, the film is getting a very good response. People of all ages are liking the film.
"My God, This Is Sick" is what Huma said while cheering for the film. As Huma stepped out of the car, her fans thronged. Huma shared the video on Instagram with the caption: "The power of #Valimai #FirstDayFirstShow absolute madness."https://www.instagram.com/reel/CaWdzAIDxDD/?utm_source=ig_web_copy_link
Film Plot: Arjun, a police officer, embarks on a mission to hunt down a group of violent bikers after being involved in theft and murder, which producer Boney Kapoor didn't let the budget of Dil Khol make go any further. H. Vinoth won the hearts of the audience with excellent direction. The film has been rated 8.3 on IMDB which is a very good figure.
For Latest News Updates, Please Follow OgroNews.Com on Google News Channel
(The above news first appeared on Ogro News on February 24, 2022, at 09:30 PM BST – Bangladesh Standard Time. For more news on Education, Technology, Entertainment, Sports, Festivals, Celebrities, Lifestyle, and Trending News, so bookmark our news portal OgroNews.com. Also, like our official Facebook Page, and Follow us on Twitter at @ogronewsbd).