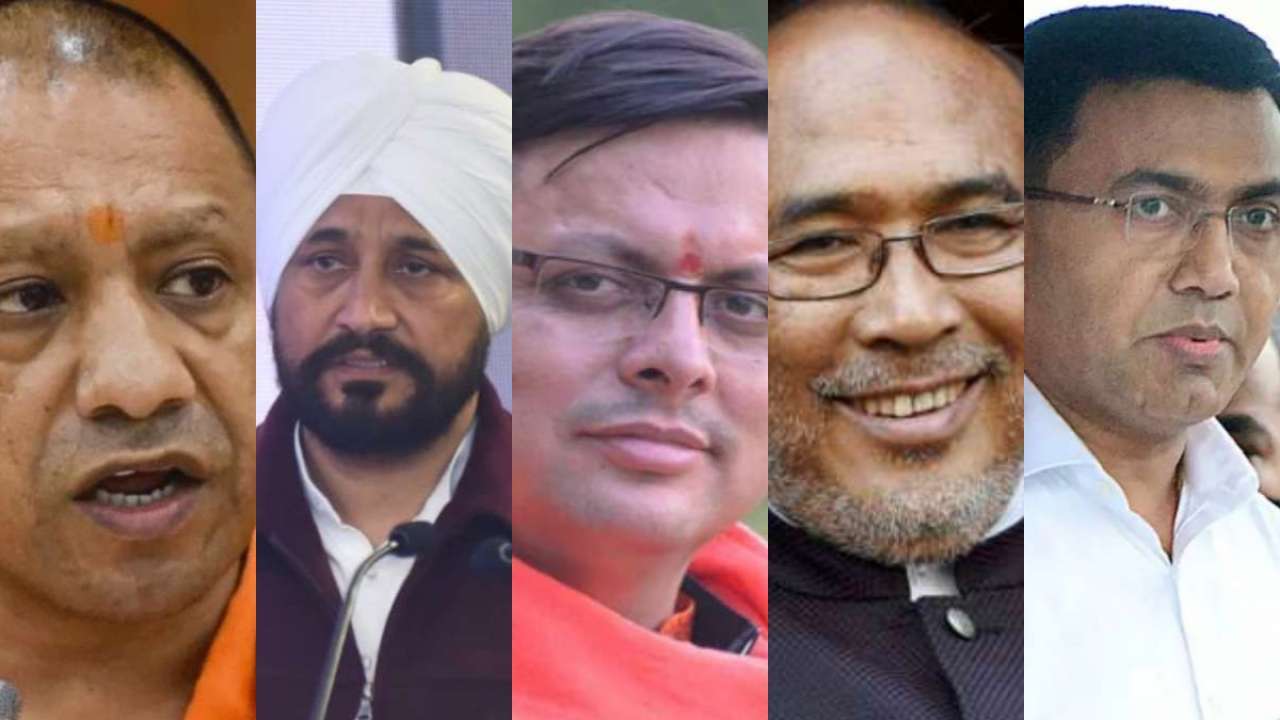 New Delhi: The Bharatiya Janata Party (BJP) is firmly ahead in Uttar Pradesh and AAP has taken lead in Punjab in early trends from the counting of votes in five States.
The BJP is ahead of the Congress in close fights in Goa and Uttarakhand. BJP is leading in Manipur too.
The counting of votes for the 403 Assembly seats in Uttar Pradesh began today morning with a three-layer security in place and cameras installed at all centres.
Early numbers, based on the counting of postal ballots only, show that the Bharatiya Janata Party has taken an early lead. It's leading in 106 seats, including Allahabad North, South, and West; Gorakhpur Urban; Kairana; Hastinapur; Lucknow East; Rae Bareli and others.
Amid tight security, counting of votes polled in the Assembly elections held in five States- Uttar Pradesh, Punjab, Goa, Uttarakhand and Manipur- started at 8 am today.
All eyes are especially on Uttar Pradesh, the largest State in India, as its results are being viewed as crucial to the 2024 Lok Sabha elections.
Exit polls broadcast by television networks after the final phase of voting predicted the return of the Yogi Adityanath government in Uttar Pradesh and a comfortable victory for the AAP in Punjab.
The polls forecast a dead-heat race in Uttarakhand and Goa, both ruled by the BJP, signaling the possibility of hung Houses in the two small states. Pollsters also predicted a sweep for the BJP in Manipur where it is the ruling party.
For Latest News Updates, Please Follow OgroNews.Com on Google News Channel
(The above news first appeared on Ogro News on March 10, 2022, at 12:57 PM BST – Bangladesh Standard Time. For more news on Education, Technology, Entertainment, Sports, Festivals, Celebrities, Lifestyle, and Trending News, so bookmark our news portal OgroNews.com. Also, like our official Facebook Page, and Follow us on Twitter at @ogronewsbd).