SSC Routine 2022 Dinajpur Board (New): Dinajpur Education Board declared the exam date and time for Math, Physics, Chemistry, and Agronomy Exam was postponed on September 21, 2022. The authority declared that the SSC Math Exam will take place on October 10, 2022.[adinserter block="1″]
The Education Board declared the new schedule through the official press release published on September 22, 2022 night. The notice was signed by Professor Kamrul Islam, Chairman of Dinajpur Education Board.[adinserter block="2″]
As per the new routine, Dinajpur Board going to conduct SSC Math Exam on October 10, 2022. The exam will start at 11:00 AM and continue till 01:00 PM. Agronomy Exam on October 11, Chemistry on October 13, 2022.[adinserter block="3″]
In addition, SSC Physics Exam will be held on October 15, 2022, in Dinajpur Education Board. Note that, the exam will start from 11:00 AM and continue till 01:00 PM as other subjects exam.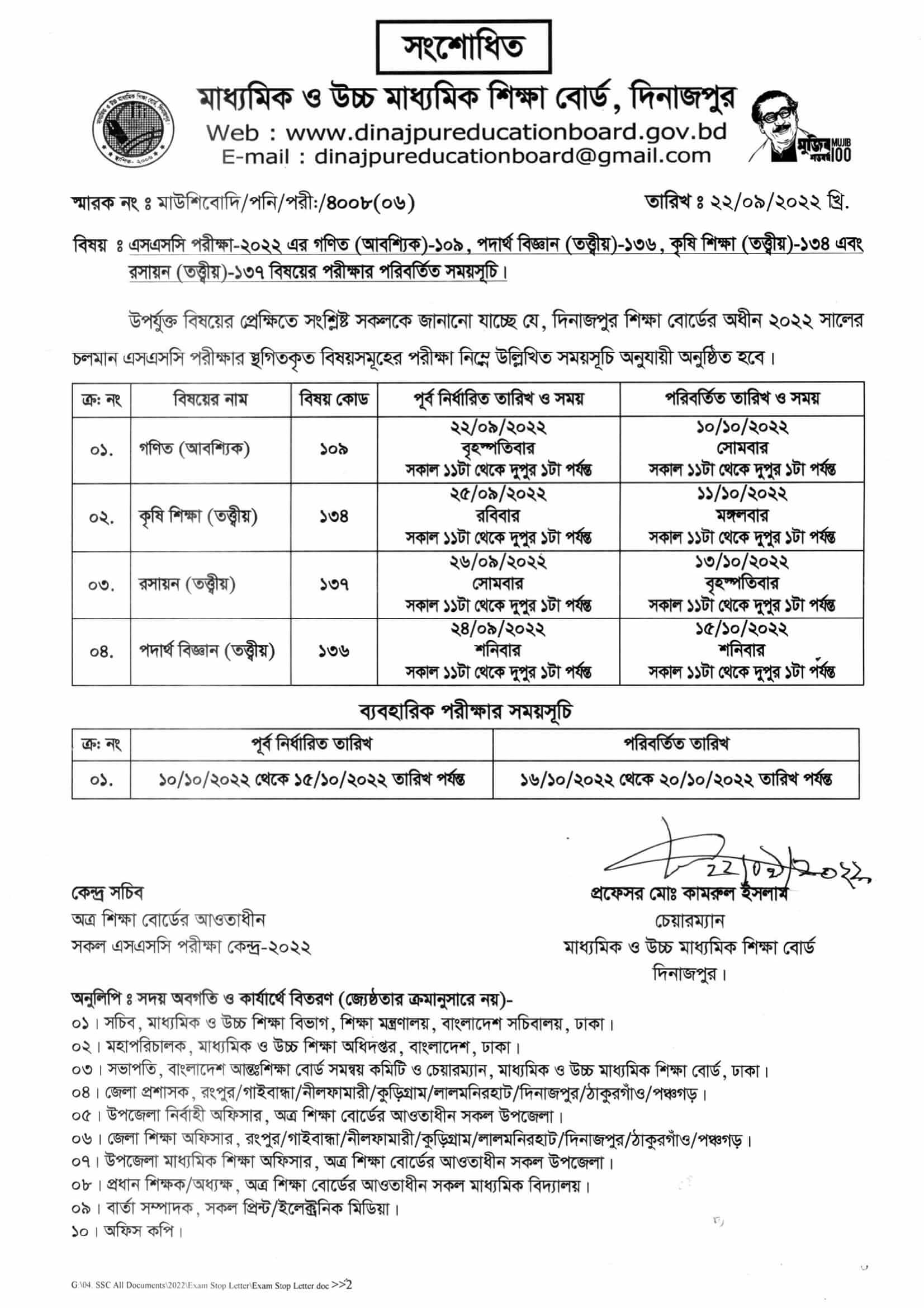 Read More: Dudok Constable Question Solution
Earlier, Dinajpur Board Postponed SSC Exam for four subjects on September 21, 2022, which is one day before of Math Exam. The Math Exam was supposed to start on September 21, 2022, at 11:00 AM.
For Latest News Updates, Please Follow "Ogro News" on Google News Channel