DTE Result 2021 for Technical Education Board Job Exam techedu.gov.bd: DTE Job Exam Result has been published for the exam that was held on 12 June 2021. According to the notice, the viva exam will be held on 13 June and 18 June 2021. Now you will get the official result and viva exam notice from here.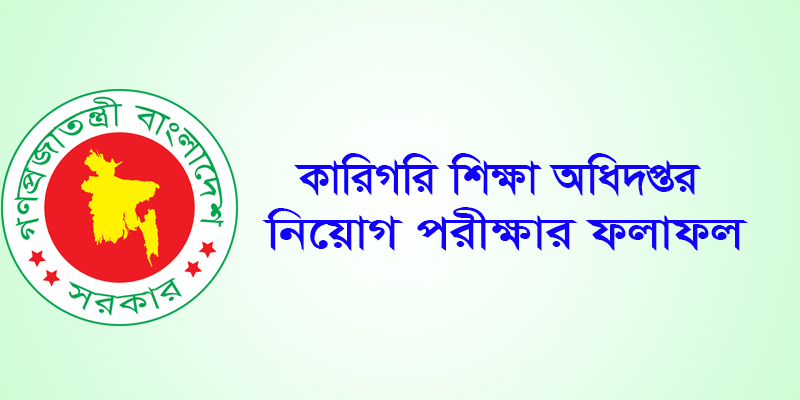 DTE Result 2021
কারিগরি শিক্ষা অধিদপ্তরাধীন প্রতিষ্ঠানসমূহে অস্থায়ী রাজস্বখাতের ১৩তম গ্রেডের ৩ ক্যাটাগরির ২১৮১টি শূন্য পদে সরাসরি জনবল নিয়োগের নিমিত্ত ১২-০৬-২০২১ তারিখের লিখিত পরীক্ষার ফলাফল
For Breaking News, Education News, Entertainment, Technology News Bookmark OgroNews.Com to get the latest updates.