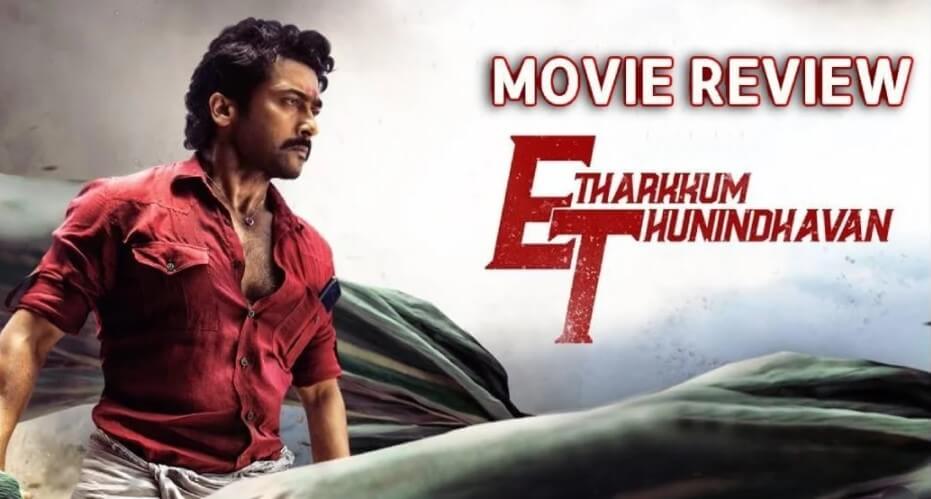 Etharkkum Thunindhavan Review: Suriya is back on the big screen after a long gap with Indian Tamil-language action thriller film Etharkkum Thunindhavan.
The movie directed by Pandiraj and produced by Sun Pictures, the movie boasts of a huge star cast that also included Sathyaraj, Saranya, Priyanka, Soori, Pughazh, Vinay, Ilavatasu among others.
The cinematography is by Rathnavelu and the music is by D Imman. The movie speaks about the safety of women and Suriya plays a messiah who saved innocent women from trouble.
Suriya is a lawyer residing in the village and enjoying typical family life. He falls in love with Priyanka, who happens to be from a neighboring village that has an issue with Suriya's. Just when everything seems normal, as usual, Suriya's life is disturbed via a heinous crime targeted at women. What is the crime, and how does it affect Suriya? What efforts he takes to make sure everything ends well forms the crux.
Suriya plays his part well. He is breezy and entertaining in his role. He romances fight his son even tries his hand at comedy. A massy role for him. Priyanka is goof. Sathyaraj, and Saranya foes their part well. Vinayak is a cliched baddie. Soori's comedy works in parts. Vinayak tries to be menacing but ends in vain.
Cinematography and music add strength. Rathnavelu captures the beauty of the village well. Though emotional elements that one would see in Pandiraj films is fewer here, he takes up a cause and tries to provide a solution for it. The dialogues are good at places too. With Suriya trying to play the gallery, the movie ends up a decent watch.
Also Read: Kaun Pravin Tambe Trailer Out
For Latest News Updates, Please Follow OgroNews.Com on Google News Channel
(The above news first appeared on Ogro News on March 12, 2022, at 11:49 AM BST – Bangladesh Standard Time. For more news on Education, Technology, Entertainment, Sports, Festivals, Celebrities, Lifestyle, and Trending News, so bookmark our news portal OgroNews.com. Also, like our official Facebook Page, and Follow us on Twitter at @ogronewsbd).