GSA Result 2023: The Merit and Waiting List for Govt School Admission, Session 2022-23 has been published on December 12, 2022. Candidates already get their list through the official website using their User ID. An incident happen this year, probably that is not even seen in the last couple of years. One candidate's name has appeared five times on the merit list.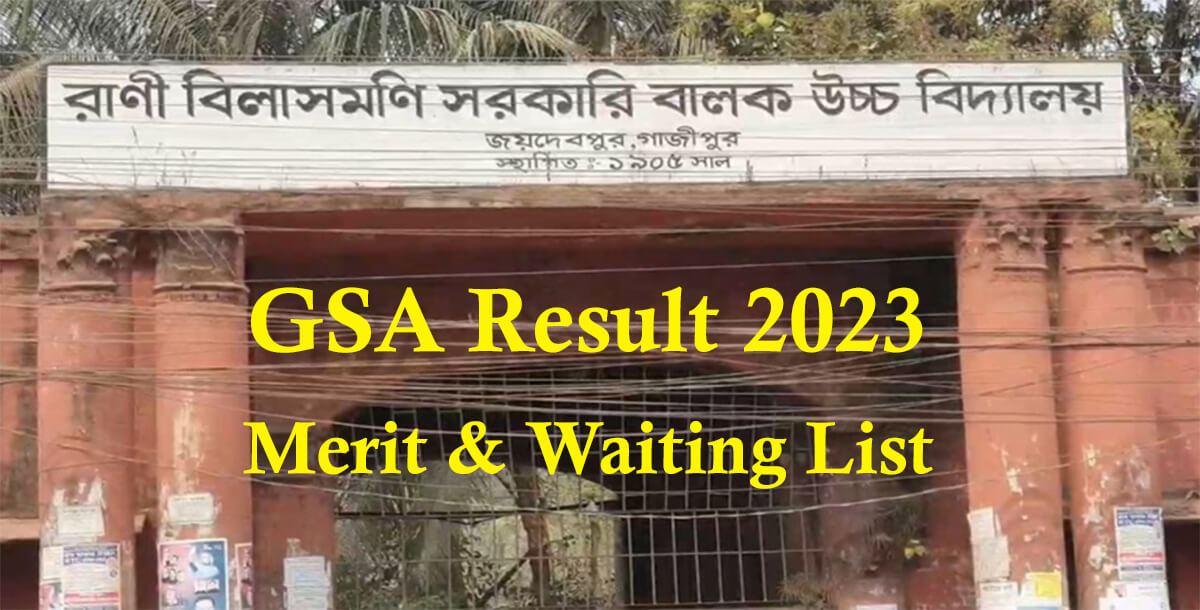 GSA Result 2023: Merit List News
It has been alleged that a GSA Admission Candidate's name comes up five times on the merit list for the sixth class of Rani Vilasmani Government Boys High School, Gazipur.
On Tuesday (December 13), local sources said, a merit list has featured on the Govt School after publishing the GSA Result 2023. A total of 174 students has selected as per the lottery system for Provati and Diba Group.
The merit list that is hanging on the school has signed by Akter Hossain, Head Teacher of Diba Group.
It showed in the results of both groups, a student's name appeared 5 times, and another student appeared 2 times. Student Abdullah Saimum Ehsan's name has mentioned five times in the merit list. On the other hand, Aziz Raihan's name appeared two times. Many parents who came to collect GSA Merit List 2023, expressed their anger after seeing such a list.
For Latest News, Follow us on Google News
Additional Deputy Commissioner (General) Mamunul Kabir said in this regard that, the Govt School Admission Lottery has been conducted by Dhaka Education Board. Provably, a student's name appears more than once due to software or technical errors. If there is any kind of mistake or error, it will be decided later in the meeting, said Mamunul Kabir.