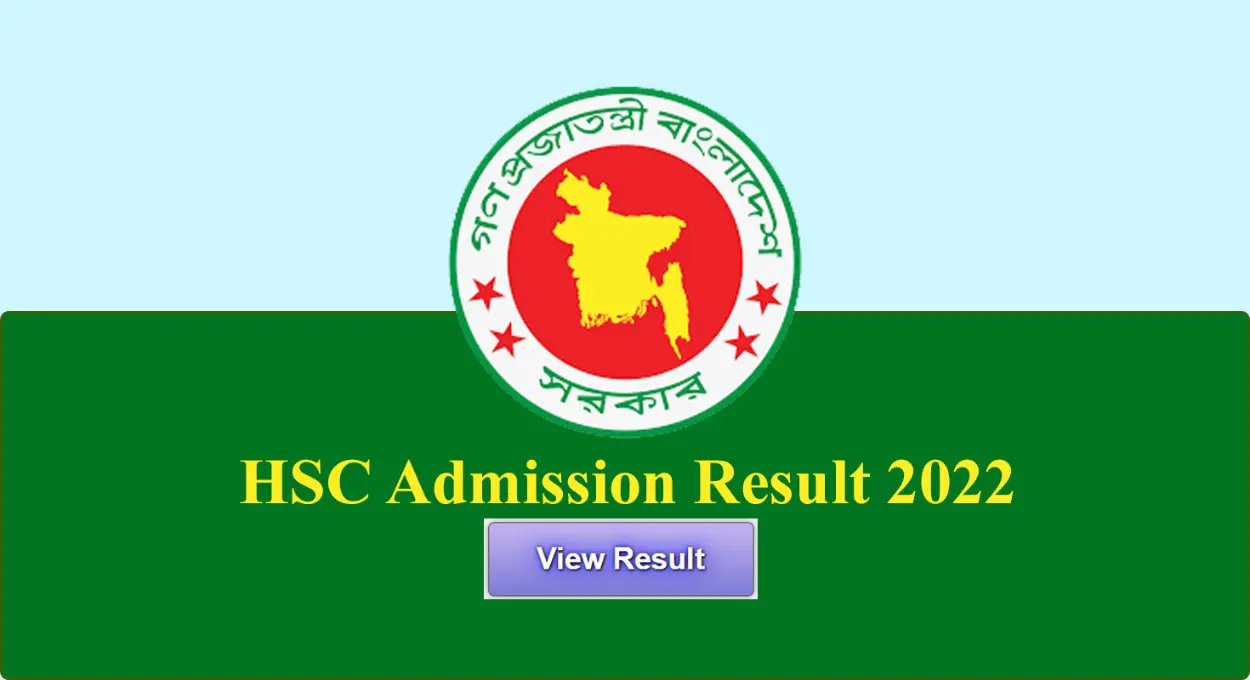 HSC Admission Result 2022: College Admission 1st Merit List has been published today., here's how to check Online, SMS. Xi Class (College) Admission Result for the session 2021-22 published officially. Candidates can check their results at 05:00 PM through the official website. How to check the result easily, what to do after the result, and more information regarding the admission is given below.
This is breaking news for those students who are candidates for HSC Admission for the session 2020-21. The authority has been declared the result. However, if you candidate and looking for How to check HSC Admission Result 2022 By SMS and Online, Registration Rules, and more, then you have reached the right place.
HSC Admission 2022: All About the admission
Every year Xi Class authorities declare admission notice for HSC Passed Students. Education Board declares the admission date for SSC Examinee 2021.
As a result, in 2022, the Higher Secondary Education Board authority declared admission for the session 2021-22. And it is called HSC Admission 2022. The online application was completed as per the date given below.
Name of the Admission: HSC Admission
Session: 2021-22
Notice Published Date: December 2021
Application Method: Online
Application Start Date: January 8, 2022
End Date: January 17, 2022
College Admission Result 2022 Online Method
Generally, all the candidates know that they applied for admission through the online application process. For this reason, online will be the best way for them.
First of all, candidates need to know the official web portal of Xi Class Admission. For this, nu.ac.bd can not help them. So, xiclassadmission.gov.bd is the perfect web portal url.
Then, launch a web browser and write http://xiclassadmission.gov.bd/ in the address bar and press on "Enter" button from keyboard or tap on → this icon from smartphone.
Candidates will get the homepage of admission portal. After that, they need to click on "Applicant's Login" menu that is in red color.
Once click on "Applicant's Login", the login window will appear.
Now, write "Application Roll No." in the first box.
After that, input the "Pin Number" number and click on "Login" menu.
Finally, applicant's profile will visible there with applicants photo. That will show them the HSC Admission Result 2022 Online.
HSC Admission Result 2022 By Teletalk Mobile SMS
Teletalk is an important role in Admission, Exam result, Admission result, job application, and more. Almost all the Government application received and operate by Teletalk. It will help HSC Admission Candidates while checking their results. To do this, here is the SMS Method.
FAQs
May I check the result online?
Yes.
What is the best method to collect the result?
Online and Mobile SMS both methods are amazing to collect the result.
Where I can get the HSC Admission Result?
Xi Class Admission's Official web portal will provide the result through the official website.
For Latest News Updates, Please Follow OgroNews.Com on Google News Channel
(The above news first appeared on Ogro News on January 29, 2022, at 08:02 PM BST – Bangladesh Standard Time. For more news on Education, Technology, Entertainment, Sports, Festivals, Celebrities, Lifestyle, and Trending News, so bookmark our news portal OgroNews.com. Also, like our official Facebook Page, and Follow us on Twitter at @ogronewsbd).