Joy Bangla Concert Ticket Registration 2023: The most popular Music organization "Young Bangla" will organize the 7th Time Joy Bangla Concert this year. The program will conduct to commemorate the historic 7th March Speech of Father of the Nation Bangabandhu Sheikh Mujibur Rahman. For this reason, the authority announced Free Ticket Registration for everyone.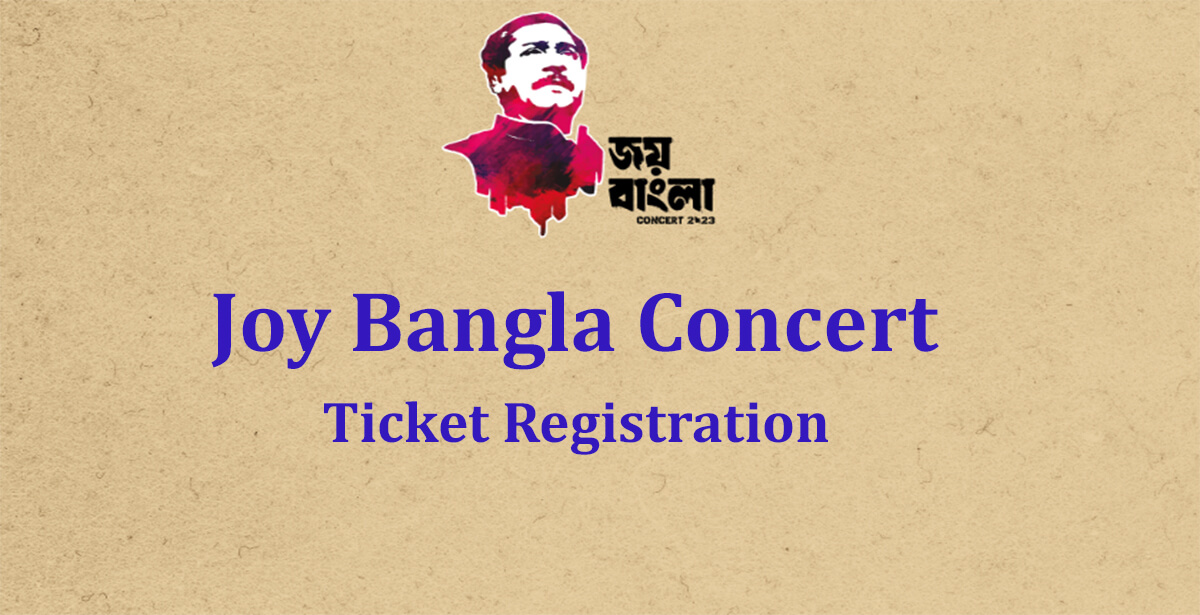 Joy Bangla Concert 2023
The officials of the Organization announced that Young Bangla is almost ready to conduct the Concert this year after two years of gap. The concert will be back on the same stage at Dhaka's Army Stadium. They said, there is a simple change; the program will start on March 8, 2023, instead of March 7 due to the Sabe Barat.
The information declared by the organizer authority Young Bangla. They announced Joy Bangla Concert 2023 Date and Time through a press release. It is also said that The concert is back after two years due to the Covid-19 pandemic. It will start at the same stage as the past years. But, this year's Joy Bangla Concert will start on March 8 instead of 7.
Joy Bangla Concert Ticket 2023: Ticket Free of Cost
The organizer authority said that the Joy Bangla Concert Ticket Registration has been started on March 4, 2023. This is a free concert that we are organizing since 2015, so the ticket is also free like the previous years. Anyone can get tickets for free through the official website by completing the registration process.
Young Bangla officially announce the matter through a Facebook Post on their verified page. It is said on the post that, the ticket is completely free. But some frauds are trying to sell Joy Bangla Concert Ticket. We strongly advise everyone not to purchase any ticket from someone else.
The fans who are interested to join and enjoy the live concert will need to register for the ticket on the official website. The free ticket will automatically be created after completing the process, said the authority.
Joy Bangla Concert Ticket Registration 2023: Highlights
| | |
| --- | --- |
| Category of the Article | Concert News |
| Concert Name | Joy Bangla Concert |
| Price | Free |
| Event Date | March 8, 2023 |
| Event Start Time | 03:00 PM |
| Location | Army Stadium, Dhaka |
| Authority | Young Bangla |
Steps to Get Joy Bangla Concert Ticket for Free
First of all, visit the official website https://ticket.youngbangla.org/
Enter your phone number, name, address, and other information.
Input the OTP Code.
Finally, click on the "Submit" button to complete the registration process.
Download the ticket and take a printout.