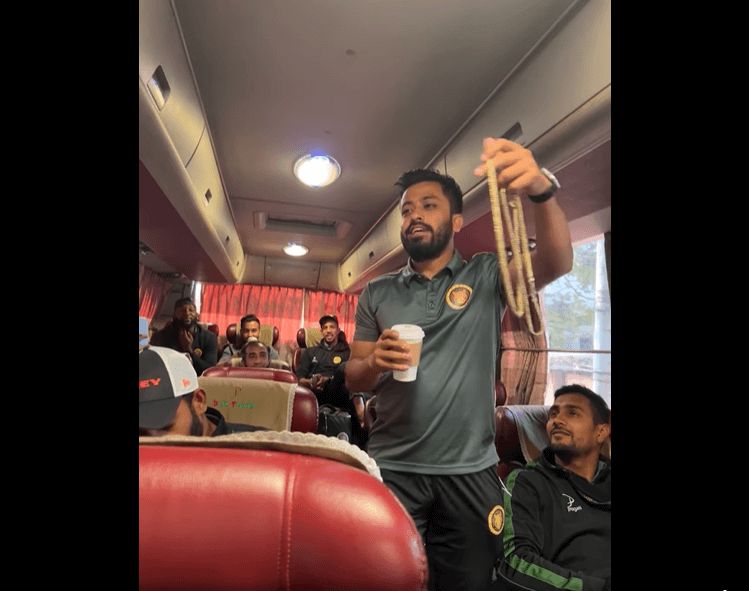 Kacha Badam song is the trending song from November 2021. Million people love this song which is originally sung by Bhuban Badyakar. Tiktokers, YouTuber's created lakhs of videos using this song. Apart from the recent news, Bhuban Badyakar got the invitation to attend on Dadagiri show. However, the 8th edition of BPL started on January 21, 2022. Meanwhile, this song is also loved by Bangladeshi cricketers.
On February 5, 2022, Bangladeshi cricketer Anamul Haque posted a video on his verified Facebook page. Jubair Hossain sang Kacha Badam Song and Anamul Haque posted the video on his page. The cricketer sang this song while they are going to Sylhet for playing BPL.
So far, this video get 288k views, 6.8k people reacted to this video and 329 fans shared this. Fans share their thoughts through the comment section.
However, anyone can watch Kacha Badam Song by Jubair Hossain from the official Facebook page of Anamul Haque.
For Latest News Updates, Please Follow OgroNews.Com on Google News Channel
(The above news first appeared on Ogro News on February 5, 2022, at 06:04 PM BST – Bangladesh Standard Time. For more news on Education, Technology, Entertainment, Sports, Festivals, Celebrities, Lifestyle, and Trending News, so bookmark our news portal OgroNews.com. Also, like our official Facebook Page, and Follow us on Twitter at @ogronewsbd).