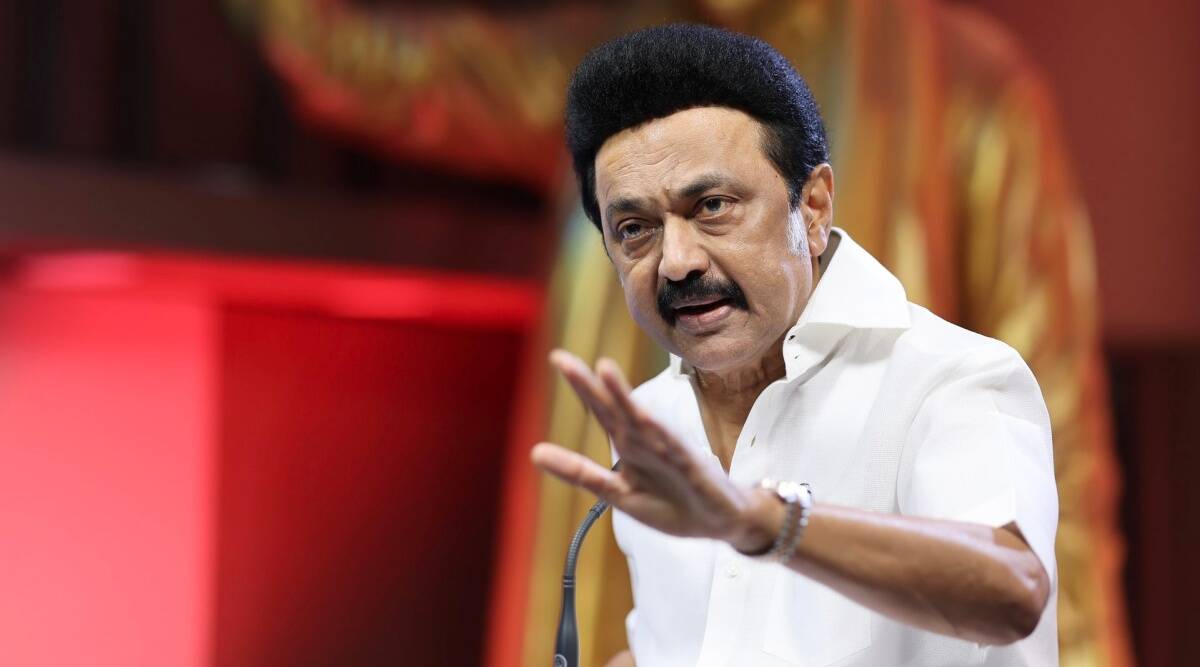 Chennai: Accusing the BJP-led NDA at the Centre of destroying the education sector very badly in the last eight years of its misrule, Tamilnadu Chief Minister M K Stalin has said now they have come up with another stumbling block in the name of NEET and that stumbling block will be removed.
In his address through video-conferencing in an education conclave, he said Tamilnadu is a land of Social Justice. Leaders from Justice Party, Kamarajar, Anna, Karunanidhi, MGR have all worked to bring children to schools.
They allotted more funds for education. They had a clear vision that education for all is imperative for the holistic development of the state, he said, adding, the Dravidian movement always prioritized education since its inception.
M Karunanidhi who had been the Chief Minister for five times put great efforts to make Tamilnadu a developed state in the field of higher education. He started new colleges across Tamilnadu.
He established many universities, introduced an equitable education system with the uniform syllabus, the Law University in Chennai after Babasaheb Ambedkar. Above all, he eradicated the entrance exam system which acted as a barrier in accessing professional courses.
'If Tamilnadu has lot of engineers and top-class doctors today, it was the Dravidian movement and the unmatchable icon Kalaignar who sowed the seeds for the same. In a society that denied access to education using a bogus definition of merit, we said that if education is given, they will attain merit on their own and ensured the rights of the oppressed people', he said.
'Now they (the BJP regime at the Centre) have come up with another stumbling block in the name of NEET. It is for this reason that we oppose NEET. That stumbling block will be removed', Stalin said, adding, just like NEET, to disfigure the system which we have built carefully for, over a century, they have dressed old-fashioned thoughts with the new name called 'New Education Policy.
The education sector has been destroyed very badly in the last eight years of BJP's misrule. Using the brute majority, superstitious, regressive and unscientific claims are imposed in the syllabi.
Communal forces are poisoning young minds with divisive thoughts and hatred. Is this the contribution a government is supposed to offer for education? This is the question that the intellectuals, those with conscience, neutral commentators, educationists ought to ask without fear.
In conferences like this, it shall be discussed on how to get rid of such dangers to education, the Chief Minister said.
The fact that Education is a concurrent list is not for the parties that form the Union government to promote its regressive principles. Education is the asset of this nation and the right of every citizen.
That a party that is in power in the Union government wants to destroy it is like depriving people without oxygen. No good human would allow it. That is why we have been continuously demanding to move education back into State list, Stalin said.
For Latest News Updates, Please Follow OgroNews.Com on Google News Channel
(The above news first appeared on Ogro News on March 10, 2022, at 12:50 PM BST – Bangladesh Standard Time. For more news on Education, Technology, Entertainment, Sports, Festivals, Celebrities, Lifestyle, and Trending News, so bookmark our news portal OgroNews.com. Also, like our official Facebook Page, and Follow us on Twitter at @ogronewsbd).