On 19 June 2021, NCTB Authority has been published HSC English Assignment 2022 for the 2nd week. This is Breaking News for those students who are waiting for HSC 1st Year English Assignment 2022. Due to the Covid-19 Pandemic, Education Board declared the Assignment for HSC Students. All Education Board students need to collect and submit it to their college before the deadline.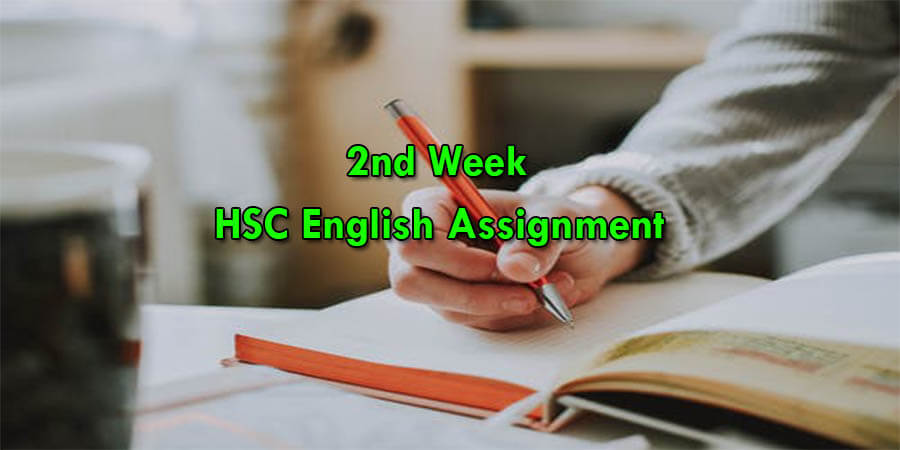 Last week, the authority also published 1st Week HSC Assignment for Dhaka, Dinajpur, Barisal, Sylhet, Chittagong, Comilla, and other Education Board. Now, if you looking for HSC English Assignment 2022, so you must stay away from the hesitation.
HSC English Assignment 2022
According to the NCTB official notice, they declared the assignment for HSC Candidates who will participate HSC Exam 2022. The notice was published on 13 June 2021. There are HSC Bangla, Physics, Civics, Logic and other subjects for the 1st week assignment.
As per their rules, every week assignment will ends after 7 days. After 7 days, NCTB will published new week assignment through their official website dshe.gov.bd. In the meantime, they published the 2nd week and it will start from 21 June 2021.
For this reason, students need to collect the assignment question. Let's read following discussion to learn the method to get assignment question.
HSC 1st Year English Assignment 2022
Before participating in any exam, students need to know properly about the question. Otherwise, it is difficult to solve the question and also get the minimum marks. As a result, students need to get the HSC 1st Year English Assignment Question 2022.
Every students can get it from the official website of Secondary and Higher Secondary Education Board. The authority has been published it through their website and ogronews already told about that. Now, follow the instruction below to get it quickly.
First of all, visit the official website of Secondary and Higher Secondary Education Board. User can enter the official website by clicking the official address dshe.gov.bd
After that, user need to find out the recent notice.
Everyone can get the assignment in the recent notice tab. Simply tap on it and it will automatically start the downloading process.
If you follow the above instruction, so you will easily able to collect HSC English Assignment 2022 from the official website.
Students also get it from this page. We have already uploaded it here.
HSC Assignment 2022 English Question
Assignment: Write (in English) about a Bangla or English short story that you have read
Topic and Learning Outcome:
Unit -13 (Food Adulteration)
A learner will be able to:
write a short summary of the story
write his personal opinion about a short story
write creative statement about a story
use vocabulary suitable to comment on a story
Instruction
Choose a short story that you enjoyed reading (either in Bangla or in English)
Write within 200 250 words
Write the summary of the story (Focus on plot, characters in 5 to 8 sentences)
Write what you liked and did not like about the story
If you are asked to bring some changes in the story, what would you change.
A concluding statement