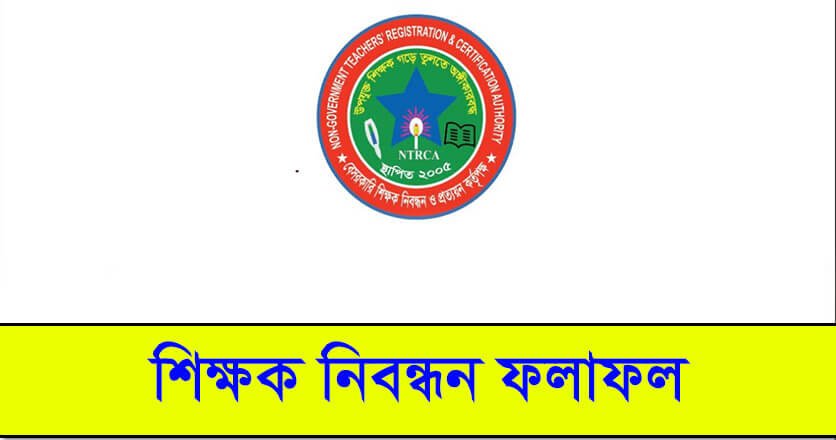 NTRCA Result 2021 for 3rd Public Notice (Gono Biggopti) going to published today! This is breaking news for those people who are candidates and waiting for the result. Previously, Non-Government Teachers Registration and Certification Authority (NTRCA) announced that they going to published the NTRCA Merit Result for 54 thousand teachers before Eid Al Fitr and it has been reached. It was not possible to publish the results due to the case in court. But, Education Minister Dipu Moni told that the result is ready and going to publish on 15 July 2021. If you are also a candidate for the 3rd Public Notice and searching for NTRCA Result 2021 Publish Date, Checking Method, then you will get all the information from here.
NTRCA Result 2021
This year NTRCA authority was published the public notice on 30 March 2021. It was the most awaited notice. The candidate also stands for protest to publish it. According to the notice, the application start date was 04 April and the end date was 30 April 2021.
So, the application was ended 75 days before today. And the result going to publish today! It is the first time where NTRCA took too much time to publish it. As per the previous year's statistics, NTRCA results are published within 30 to 45 days after the application.
Now, there is no need to worry! Because the result going to publish today in the afternoon and the candidates are able to collect their NTRCA Result 2021 from the official website.
How to check NTRCA Merit Result 2021?
Result checking system is the most important part for every result. No one can collect their result without the prooper instruction. There are huge number of people who do not know how to get it. That's why they searching on internet to know "How to check NTRCA Result"? If you also one of them, so there is no need to worry!
OgroNews.Com going to describe the very easy method that will help anyone to get their result. Let's move forward to the instruction.
NTRCA 3rd Merit Result Online
Online or internet is the most popular way to collect any result. NTRCA authority always trying to publish their result online. They are using their official web portal to publish any notice. In the meantime, you will get your necessary thing there.
However, let's read the instruction
First of all, visit the official web portal of NTRCA. Candidates can directly open the web portal by clicking the link here. ntrca.gov.bd
Try to find out the "recent notice" menu from the top bar after opening the web.
You will get a few notice after clicking on "recent notice".
After that, click on "NTRCA Merit Result for 3rd Public Notice" option.
The downloading process of PDF Result sheet will be start automatically.
Finally, save it on your phone.
Open the PDF file using pdf reader apps.
Write your Roll Number in the search box and hit enter.
You will see your result where blinking your roll number.
Well, that's was the fastest method for downloading NTRCA Result 2021 from the official web portal. If you applied the above instruction correctly, so you may succeed in the first try. If you face any problem while getting your result, you need to try again. Provably you will get error due to the server loading issue.
If you faceing the server loading problem continusouly, so there is another way that will help you to provide the result via mobile message.
(The above story first appeared on OgroNews on July 15, 2021, at 04:13 PM BST (Bangladesh Standard time). For more news and updates on World News, Politics, Sports, Education, Entertainment, Technology, Android Apps, Games Review, And Lifestyle, bookmark our website OgroNews.com).