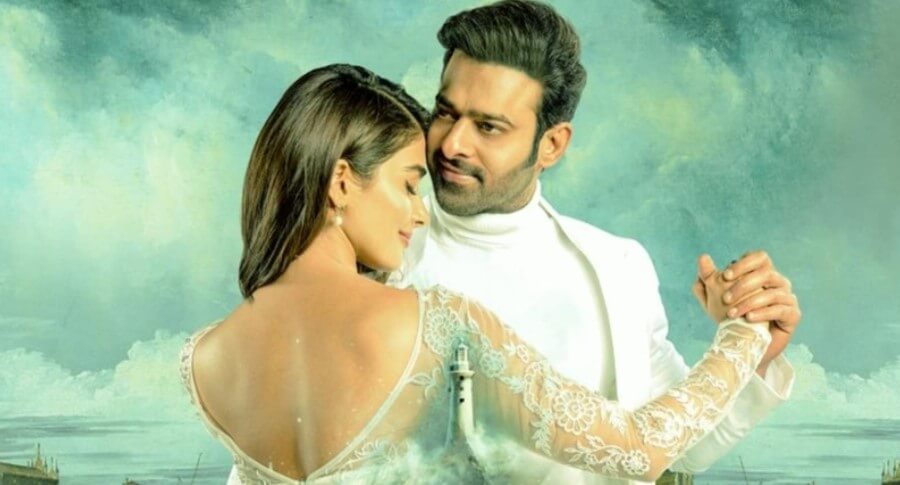 Radhe Shyam Movie Review: Radhe Shyam movie written and directed by Radha Krishna Kumar, Prabhas plays the lead role of Vikramaditya, a palmist who is conflicted between destiny and his love for Prerana, essayed by Pooja Hegde.
Radhe Shyam, was filmed in Telugu and Hindi simultaneously with two separate soundtracks and released nationwide this weekend.
Vikramaditya (Prabhas) is a palmist who is known for infallible predictions. He is not perplexing 'flirtationship' because he knows love and marriage are not happening, as per his horoscope. When he gets attracted to a doctor named Prerana (Pooja Hegde), he wonders if his fate can be altered at all. Prerana has an incurable disease. She gets consoled when Vikramaditya, predicts that she will live longer. Now the crux of the story is whether the couple come together or destiny has its ways.
Prabhas is cool and calm. He plays the role with ease. Dazzles as love-lorn youth. Pooja Hegde is apt for the role. She shoulders it with a purpose. Their on-screen chemistry is good. The rest of the cast adds value.
However, the real heroes in the film are Manoj Paramahamsa's camera and Justin Prabhakaran's camera. Both team up well to make the movie glossy.
Since it is a romantic drama set in Europe in the 1970s, the cinematographer has enough to show the scenes in different colors.
Produced by T Series Films and UV Creations, Radhe Shyam is a modern-day Idhayathai Thirudathae with Maniratnam's influence all through.
For Latest News Updates, Please Follow OgroNews.Com on Google News Channel
(The above news first appeared on Ogro News on March 13, 2022, at 10:51 AM BST – Bangladesh Standard Time. For more news on Education, Technology, Entertainment, Sports, Festivals, Celebrities, Lifestyle, and Trending News, so bookmark our news portal OgroNews.com. Also, like our official Facebook Page, and Follow us on Twitter at @ogronewsbd).