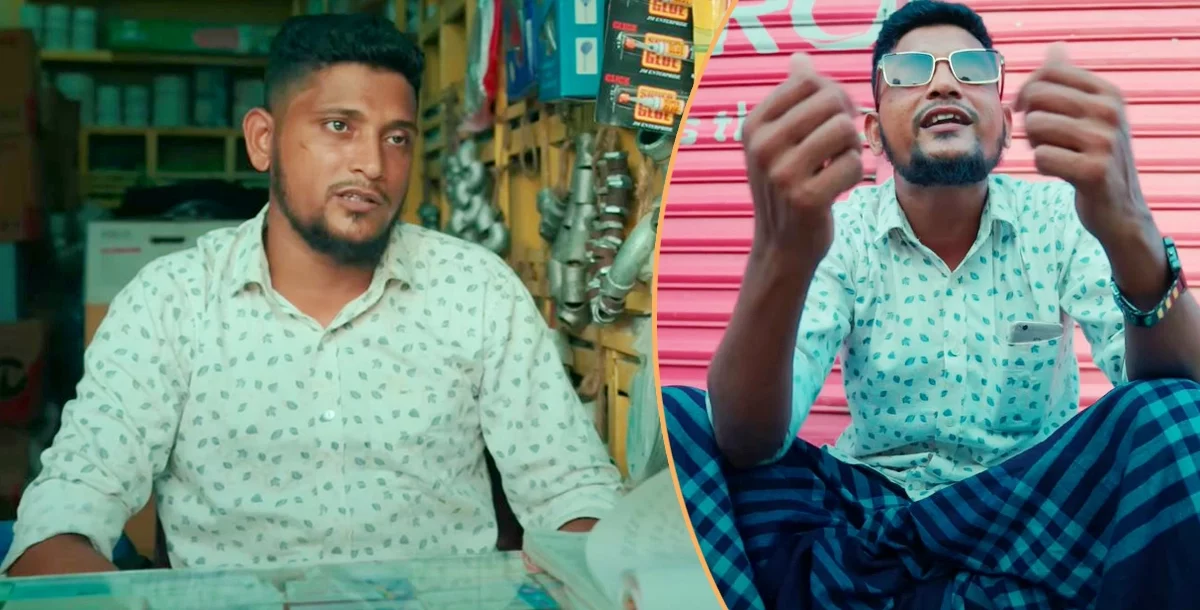 Beboshar Poristhiti (ব্যাবসার পরিস্থিতি) Viral Song: A new Rap Song titled "Beboshar Poristhiti" viral in Bangladesh. The song originally sang by Aly Hasan, Hardware Businessman from Narayanganj. In addition, the song lyrics also written by the Businessman based on his true experience of his business life.
The song officially released by G Series, audio-video producing company. Many people have shard this song on various Facebook Groups. Later, it's became the trending rap song in the country.
As per the report, Aly Hasan lives in Narayanganj. He have hardware business from many years. But, he closed his hardware store due to many reasons. He wrote a song based on Profit and loss of his business, family issues and many others matters.
The Song titled Beboshar Poristhiti went viral in the internet after it's released.
(The above news first appeared on Ogro News on August 14, 2022, at 10:55 PM BST – Bangladesh Standard Time. For more news on Education, Technology, Entertainment, Sports, Festivals, Celebrities, Lifestyle, and Trending News, so bookmark our news portal OgroNews.com. Also, like our official Facebook Page, and Follow us on Twitter at @ogronewsbd).