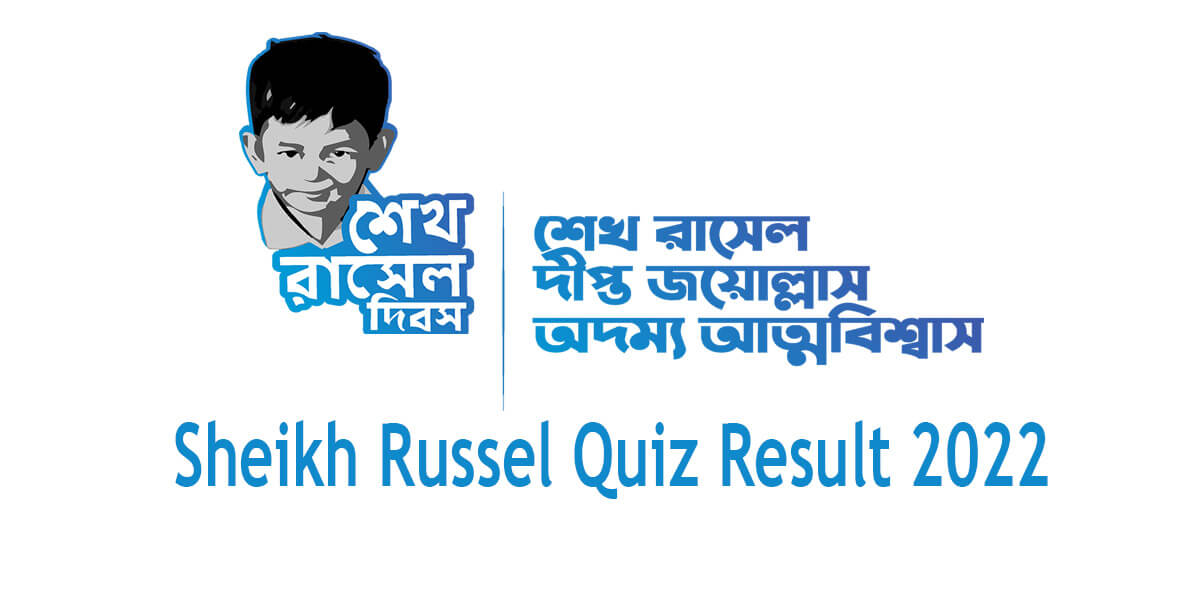 Sheikh Russel Quiz Result 2022: The Quiz Competition conducted by quiz sheikh russel gov bd was held in 2021. The result has been published for those candidates who win in the competition. There are 5 Laptops, Core-i7 11 Generation for Group A and B. In the meantime, Sheikh Russel Quiz Competition Result has been published through the official website. The result can be checked directly from the given link.
Sheikh Russel Quiz Result 2022
Bangladesh Government Launches a Quiz Competition for 8-12 years and 13-18 years old boys and girls. The ages between 8-12 years have set for Group A, and 13-18 years are set for Group B. The quiz ended within 10 minutes as per the rules.
Also Read: Sheikh Rasle Quiz Result 2022
The participants who take the part in the Sheikh Russel Quiz Competition and successfully passed on the quiz can get a Core-i5 11 General Laptop as the winner.
Steps to check quiz sheikh russel gov bd result
To check the quiz sheikh russel gov bd result, participants have to enter on the official website.
First of all, you will need to enter the official website https://sheikhrussel.gov.bd/quiz-en.html
From the home page, you have to scroll down the page.
Find out "Sheikh Russel Online Quiz Competition 2021 Winners" from the page.
Now, Group A and Group B Winner List will be displayed on your screen.


For Latest News Updates, Please Follow "Ogro News" on Google News Channel
(The above news first appeared on Ogro News on September 18, 2022, at 12:42 PM UTC+6. For more news on Education, Technology, Entertainment, Sports, Festivals, Celebrities, Lifestyle, and Trending News, so bookmark our news portal OgroNews.com. Also, like our official Facebook Page, and Follow us on Twitter at @ogronewsbd).