Somoy TV YouTube Channel, with over 17 Million subscribers has been hacked by Hacker Team. The hacker changed the Channel Name to Ethereum 2.0. In the meantime, the news has been spread on social media platforms. Millions of users are shocked when they found that the channel name has changed.
Somoy TV YouTube Channel Name Changed to Ethereum 2.0
Now, SomoyTV YouTube Hacked is a trending topic across the country. Facebook News Feed is now full of regarding this matter. Besides this, many YouTubers trolling after getting the news. Some also state that the Somoy News TV YouTube channel is the largest YouTube Channel in Bangladesh, and the channel is hacked! What type of security they are using?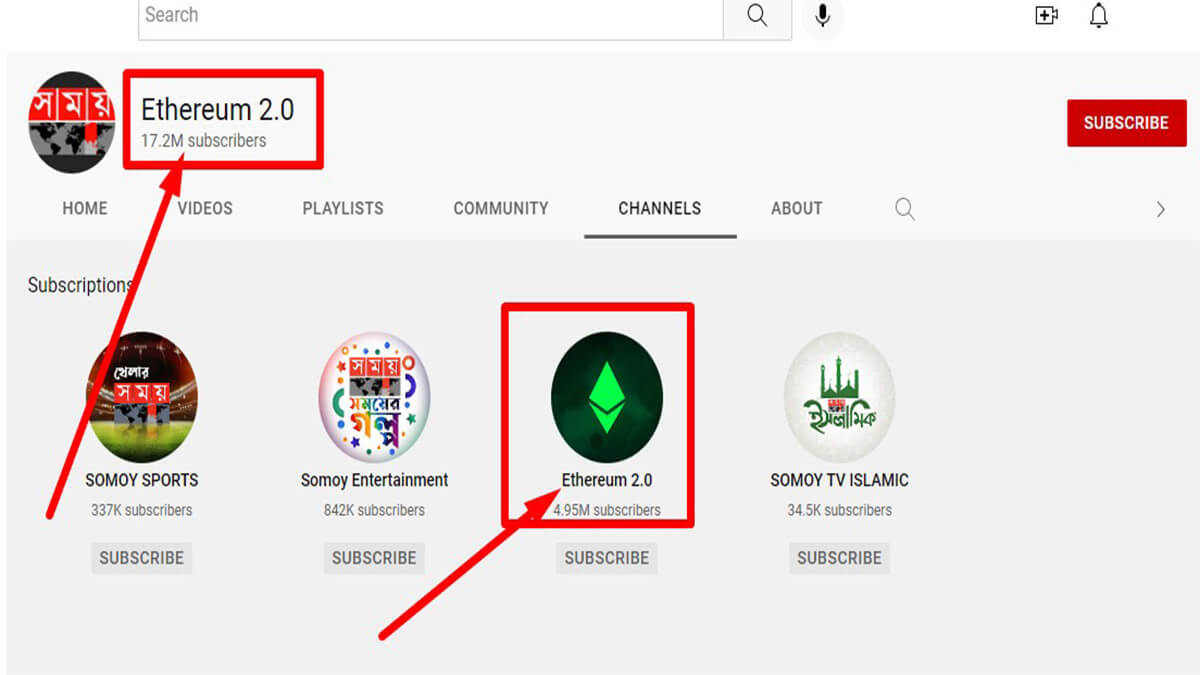 Somoy TV YouTube: Latest Update
Team OgroNews investigate the matter and found that the channel is hacked almost 2 hours ago. The last video titled "লাখ লাখ টাকায় বিক্রি হচ্ছে ভোট! | Rangpur Election |BD Election |Political Issues | Illigal Elegtion" uploaded around 2 hours 30 minutes ago.
Note that, the official Email is still available on the channel. On the other hand, another channel named "SOMOY TV Bulletin" has been hacked! Provably, the same hacker team did this because they set the same name into these two channels. But, the URL of both channels remain unchanged.
Somoy News is the most popular News Portal in Bangladesh which is founded in 2010. They telecast news on their official YouTube Channel, named Somoy TV. The channel was created on October 21, 2015. Till now, about 97 thousand videos were uploaded to their channel and got 10,398,531,693 views.
For Latest News Updates, Please Follow "Ogro News" on Google News Channel