SSC Routine 2022: The Inter-Education Board "Dhaka" has published the new exam routine for the upcoming SSC Exam for the year 2022. This year's SSC Exam going to take place on September 15, 2022, as per the notice.
After overcoming all the problems including Flood in Sylhet, New Book Distribution in the flood-affected area, the Secondary Education Board has released the new date and time for SSC Exam 2022. According to the new routine, the first exam "Bangla 1st Paper" will be held on September 15, 2022, at 11:00 AM.
The routine has published on July 31, 2022 which is signed by Professor S.M Amirul Islam, convener of Inter-Education Board Exam Controller, Exam Controller of Dhaka Education Board.
It is also said that, the exam will taken only on one shift and each exam will start at 11:00 AM. The exam duration has set for 2 hours and the duration will be mentioned in the question paper. As a result, the exam will contine till 01:00 PM. There is no two shift exam this year.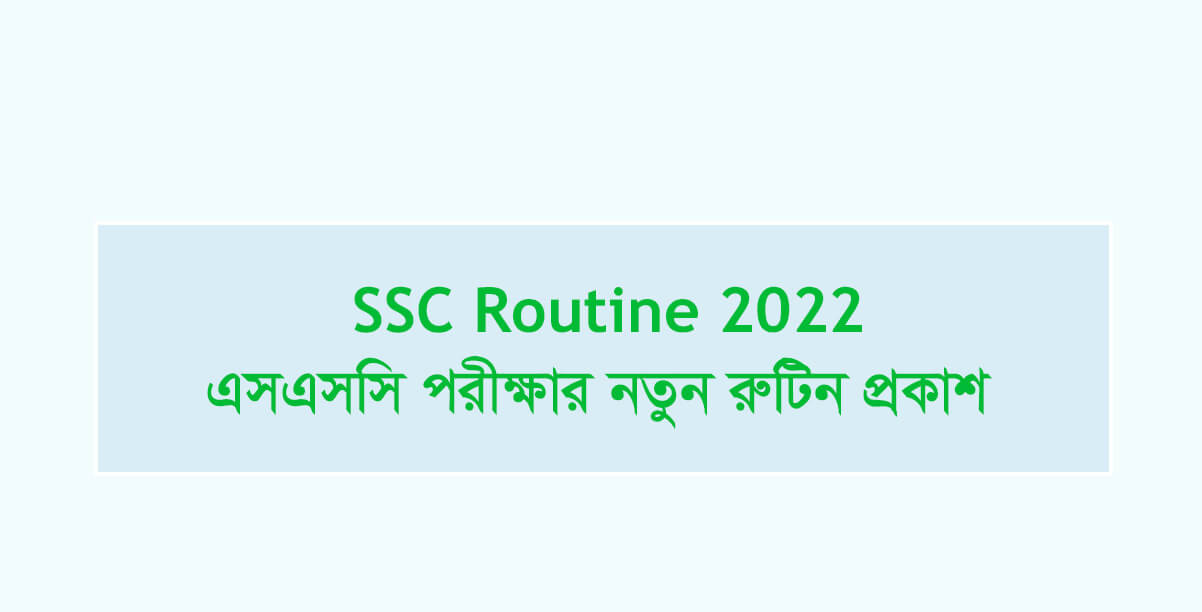 As per the New SSC 2022 Routine, Bangla 2nd Paper Exam has scheduled for Saturday, September 17, 2022. After that, English 1st Paper on September 19, English 2nd Paper Exam will take place on September 20, 2022.
In addition, SSC Math Exam will held after 2 days of English 2nd Paper Exam on September 22, 2022. The next exam "Physics, History of Bangladesh and Global Studies, Finance and Banking" will take place on September 24 based on Science, Humanites and Commerce Group.
Examinee will sit for Home Science, Agriculture, Sangeet, Arabic, Sanskrit, Pali, Physical Education and Arts & Crafts exam on September 25, 2022. After that, Chemistry, Civics, Business Entrepreneurship exam will held on September 26.
SSC Geography & Environment exam will take place on September 27. Morever, Biology and Economics Exam has scheduled for September 28, 2022. The both subjects Accounting and Higher Math exam will be held on September 29 and October 1, 2022.
In addition, SSC Practical Exam will start from October 10 and continute till October 15, 2022.
The Education Board authority advised the candidates to collect New SSC Routine 2022 from the official portal of the respective Education Board.
The candidates who are going to take the part in the SSC Exam 2022 must enter on the exam center before 30 minutes of the exam start.
For Latest News Updates, Please Follow "Ogro News" on Google News Channel