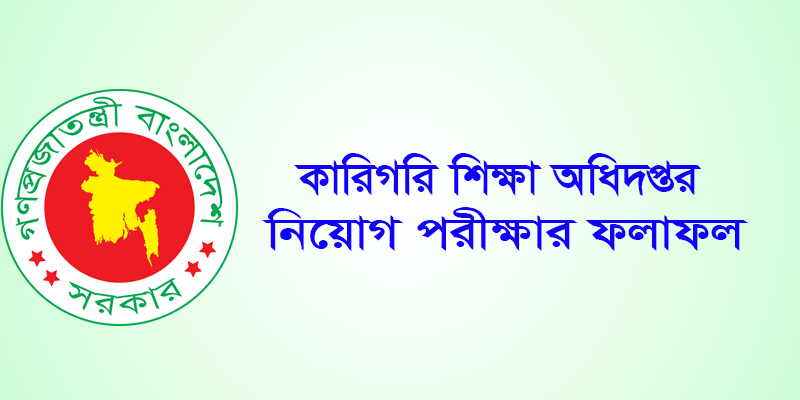 Technical Board Published DTE Result 2021 for Tech Edu Government Job Exam. Technical Education Board authority published the result for 11 vacancies under 3 categories. According to the report, the written exam was held on Friday, 20 August 2021. Now, all the candidates can collect their results from the official website of the Technical Board. In the meantime, if anyone searching for DTE Exam Result 2021 and Viva Exam Date, so they can get the exact information from here.
DTE Result 2021
The Directorate of Technical Education (In Bangla: কারিগরি শিক্ষা অধিদপ্তর) Board Job Exam was held on 20 August 2021 according to the official notice that was published by the authority. How many candidates participated in the exam, OgroNews.Com doesn't have any idea about this. However, here is the important information that will help everyone.
Name of the Department: Directorate of Technical Education
Exam Date: 20 August 2021
Time: 10 AM to 11:30 AM
Result Date: 20 August 2021
So, now everyone will be waiting for their exam result. They can learn the result-checking method from here.
Check DTE Exam Result 2021 Online
The Written exam was held on 20 August 2021 and a total of 56 candidates have been passed on the exam. If any candidates want to check their results, so they can follow the instruction below. It will help them to collect their exam result within a few seconds.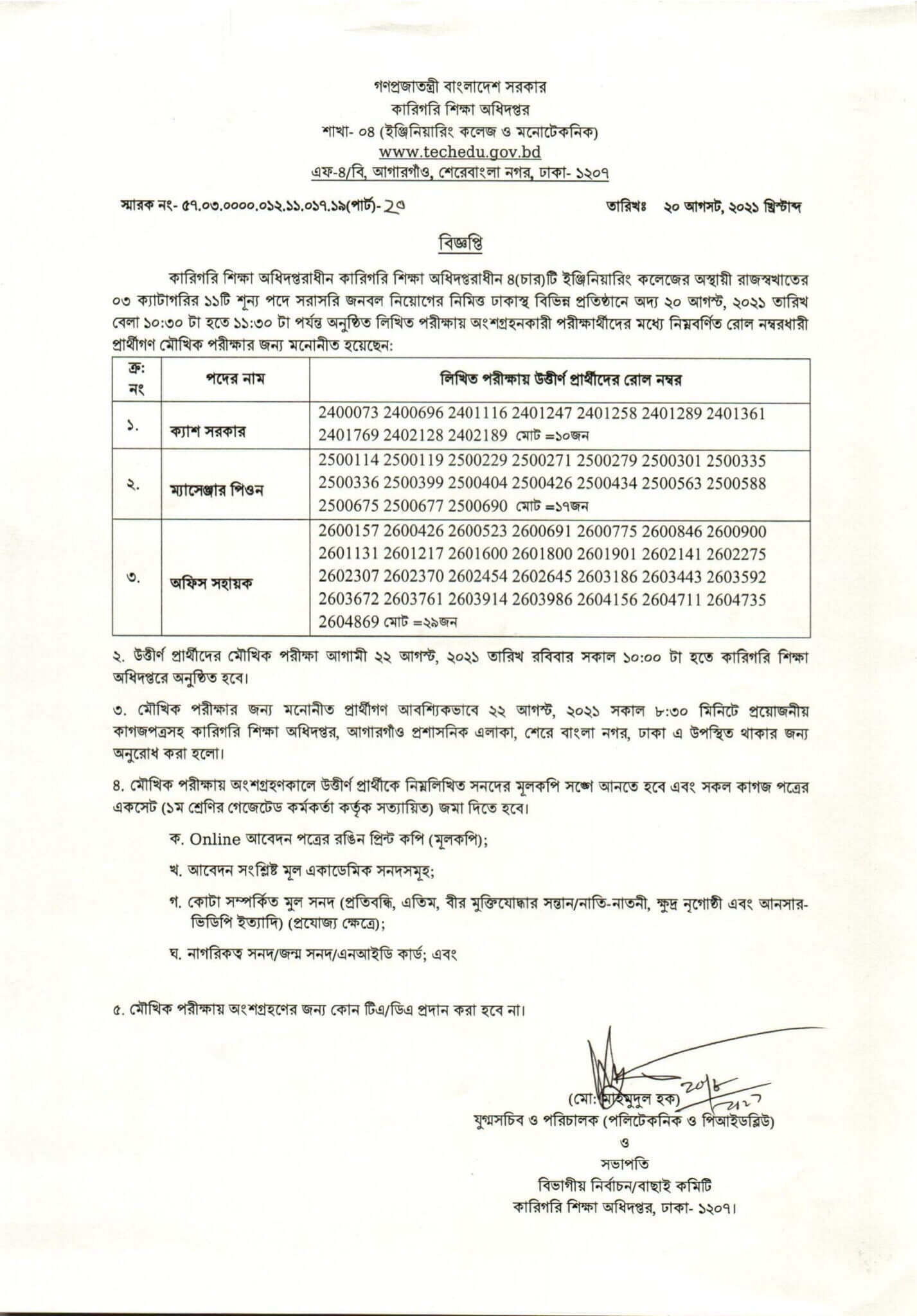 In the very first step, candidates need to visit the official web address of the Directorate of Technical Education Board (DTE) authority. They can easily enter there by clicking Techedu.gov.bd or dte.gov.bd
After that, candidates will successfully enter the official website. Now, try to find out "Recent Notice" option.
Candidates will see the "DTE Result 2021" in the very first section. Now simply click on the notice. Then the result downloading process will be starting automatically.
Viva Exam Date
According to the report, DTE Viva Exam will be held on 22 August 2021. The exam will start at 10 AM as per their rules.
For Latest News Updates, Please Follow OgroNews.Com on Google News Channel
(The above story first appeared on OgroNews on August 20, 2021, at 10:50 PM BST (Bangladesh Standard time). For more news and updates on World News, Politics, Sports, Education, Entertainment, Technology, Android Apps, Games Review, And Lifestyle, bookmark our website OgroNews.com).