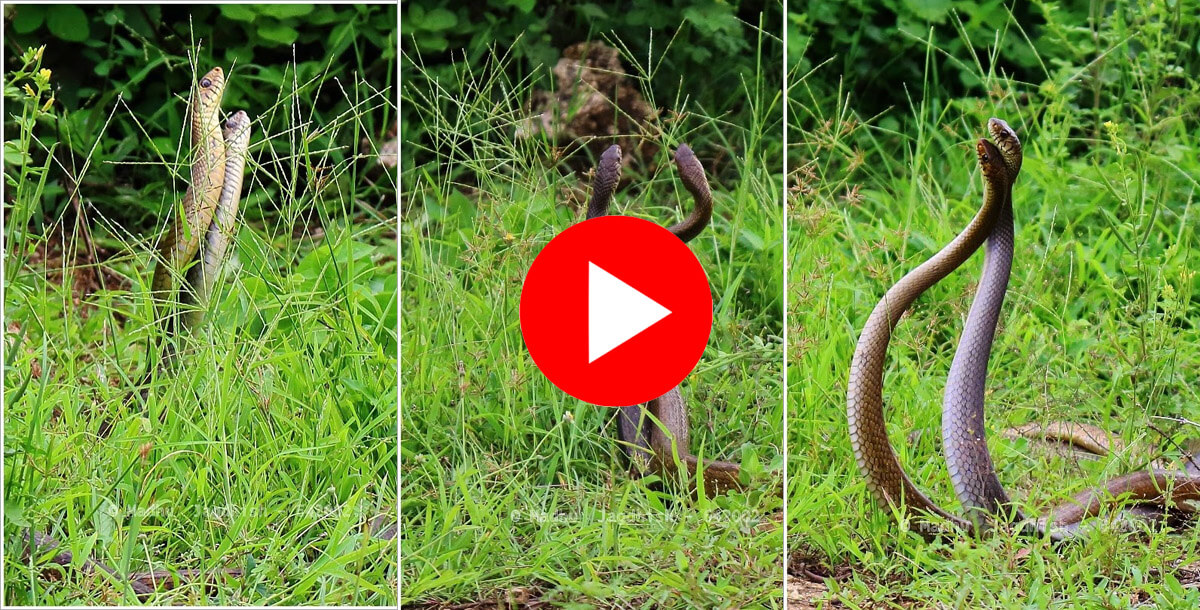 Dinajpur, Bangladesh: When I am going to our village market, I have seen that too many peoples are gathered beside the village road. I also enter there to know what is happing there. Oh My God! Two Snakes Playing with each other on a field! This is the first time I have seen two snakes playing with each other.
Md Rashidul Islam, said this to Ogro News on July 25, 2022. The incident has taken place on a field in Dinajpur yesterday (July 24, 2022). Almost 20 to 25 people are also watching the two snakes playing there.
Most of them are taking that, this is a fight between two snakes. One is also said that this is called "Snake Intercourse" that they want to do today. But, they are unable to do this, because a lot of people are watching them and most probably they are afraid of too many people.
Here is the video.
What happened actually?
Snakes meet with their partners during a certain period. This time they do Intercourse to grow their family. Generally, most people are seen that they are dancing or playing with each other. After that, from 1 to 2, 2 to 4, and 10 people are gathered on the spot to watch this.
For Latest News Updates, Please Follow "Ogro News" on Google News Channel
(The above news first appeared on Ogro News on July 25, 2022, at 03:00 PM BST – Bangladesh Standard Time. For more news on Education, Technology, Entertainment, Sports, Festivals, Celebrities, Lifestyle, and Trending News, so bookmark our news portal OgroNews.com. Also, like our official Facebook Page, and Follow us on Twitter at @ogronewsbd).