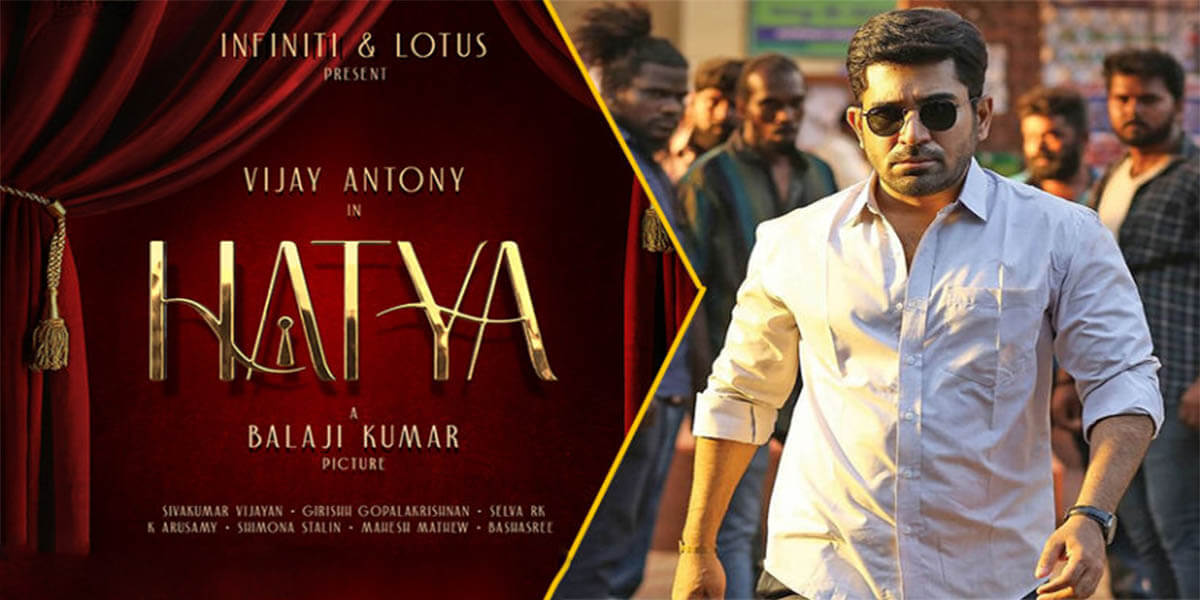 Vijay Antony's Next Film Hatya Latest Update: Vijay Antony will play a detective in his upcoming movie 'Hatya'. Ritika Singh plays Sandhya, a rookie cop, who is assigned to work alongside him.
The film is directed by Balaji Kumar and is produced by Kamal Bohra, G. Dhananjayan, Pradeep B, Pankaj Bohra, and S Vikram Kumar of Infiniti Film Ventures in association with Tan Sri Doraisingam Pillai, Siddhartha Shankar and RVS Ashok Kumar of Lotus Pictures.
According to Balaji Kumar, 'Hatya' is loosely inspired by the murder of Dorothy King incident in 1923 that shocked the entire world for its incredulous complexities is cracking the mystery lying beneath it.
The filmmaker adds that he had to work on 30-odd drafts before the final draft, which has the premise adapted to the modern-day backdrops. Sharing about the film's gist, he adds, 'The story is about a beautiful model named Leila, who is found murdered in her upscale apartment.
One of the five men known to her, each with a motive to see Leila dead, has managed to get in on the right of her death. Detective Vinayak (Vijay Antony) has refrained from active field works after a personal tragedy for years. However, with the case turning out to be complicated, the department has no options left, but to bring him back to crack the mystery.
The characterization encapsulates its brilliance while solving the mystery, and emotional adherence as a doting father as well. Ritika Singh plays Sandhya, who has to work under her mentor Vinayak to get to the bottom of the case, and solve it.'
Also Read: Aishwarya Rajesh to act in S.G. Charles's film
For Latest News Updates, Please Follow OgroNews.Com on Google News Channel
(The above news first appeared on Ogro News on March 10, 2022, at 01:42 PM BST – Bangladesh Standard Time. For more news on Education, Technology, Entertainment, Sports, Festivals, Celebrities, Lifestyle, and Trending News, so bookmark our news portal OgroNews.com. Also, like our official Facebook Page, and Follow us on Twitter at @ogronewsbd).