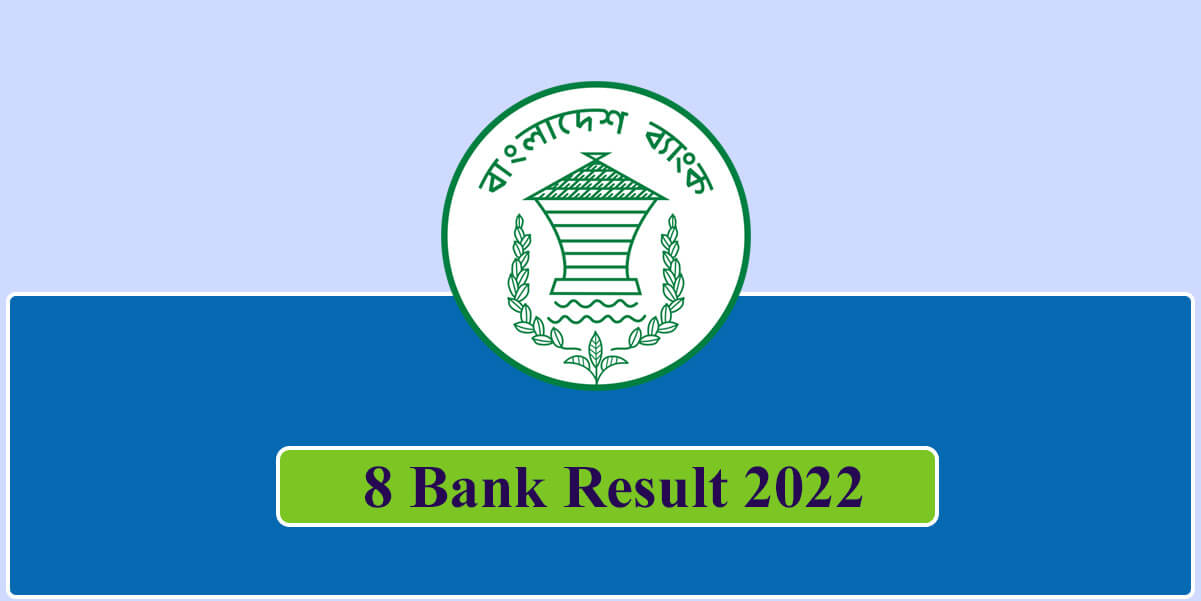 8 Bank Result 2022 for MCQ Exam: Finally, 8 Bank Result 2022 has been published today of Combined 8 Bank after 23 days of the exam. The MCQ Exam for Officer Post (grade 10) was taken on January 21, 2022, at multiple centers across the country.
As per the relevant sources, a total of 1 lakh 57 thousand and 897 candidates take the part in the MCQ exam of 7 Banks and one financial institution under the secretariat.
On February 14, 2022, the exam result has been published by the official website. A total of 21,777 candidates are passed on the MCQ exam, Ogro News learned from the official notice which was signed by MD Saidur Rahman Khan, General Manager of Bangladesh Bank.
Apart from the notice, 21,777 candidates are selected for the next exam which is also called the "written" exam. The written exam date, time, and exam center will be declared through the official website of the Bangladesh Bank.
Steps to check 8 Bank Result 2022
Step 1: Open a new tap from the internet browser.
Step 2: Type the official web address https://erecruitment.bb.org.bd/ into the address bar of your internet browser. Then, tap on the "enter" button from the keyboard.
Step 3: Once you reached the official website, you will need to click on the "Job Openings" menu from the top bar.
Step 4: Simply click on Banker's Selection Committee Secretariat (BSCS) menu.
Step 5: After that, the notice will appear on your screen. Now, click on "Result of MCQ test for the post of Officer-General (JOB ID-10126) of 08 banks/FI based the year 2019"
Step 6: Once the result notice loaded fully, simply tap on the "Download" button.
Step 7: Open the downloaded pdf file and search your roll number.
For Latest News Updates, Please Follow OgroNews.Com on Google News Channel
(The above news first appeared on Ogro News on February 14, 2022, at 04:44 PM BST – Bangladesh Standard Time. For more news on Education, Technology, Entertainment, Sports, Festivals, Celebrities, Lifestyle, and Trending News, so bookmark our news portal OgroNews.com. Also, like our official Facebook Page, and Follow us on Twitter at @ogronewsbd).