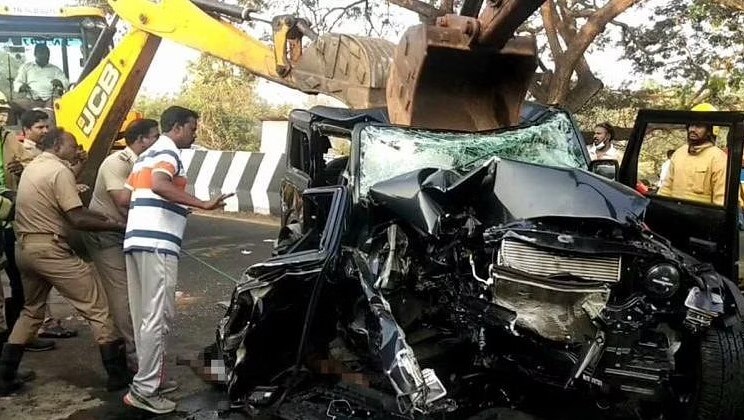 Chennai: Rakesh, the 22-year-old son of DMK Rajya Sabha member N R Elango died in a road accident today.
The mishap happened when he was on his way to Puducherry with a friend in the early hours of today, the police said.
According to Villupuram police, the vehicle bearing the registration number TN-02-CC-1000 rammed into the divider at Keezhputhupattu village on the East Coast Road, near Kottakuppam at the district's border.
'When the vehicle was coming at a high speed, a cow suddenly crossed the road. They tried to avoid hitting the cow and lost balance,' a release from the Villupuram district police said.
While the co-passenger, K Vedha Vikash (21), sustained grievous injuries, Rakesh died on the spot.
Local people reached the spot along with fire and rescue personnel and cut open the vehicle to pull out the body. The seriously injured person has been admitted to the Pondicherry Institute of Medical Sciences (PIMS) at Kangachettikulam near Puducherry.
For Latest News Updates, Please Follow OgroNews.Com on Google News Channel
(The above news first appeared on Ogro News on March 10, 2022, at 02:12 PM BST – Bangladesh Standard Time. For more news on Education, Technology, Entertainment, Sports, Festivals, Celebrities, Lifestyle, and Trending News, so bookmark our news portal OgroNews.com. Also, like our official Facebook Page, and Follow us on Twitter at @ogronewsbd).