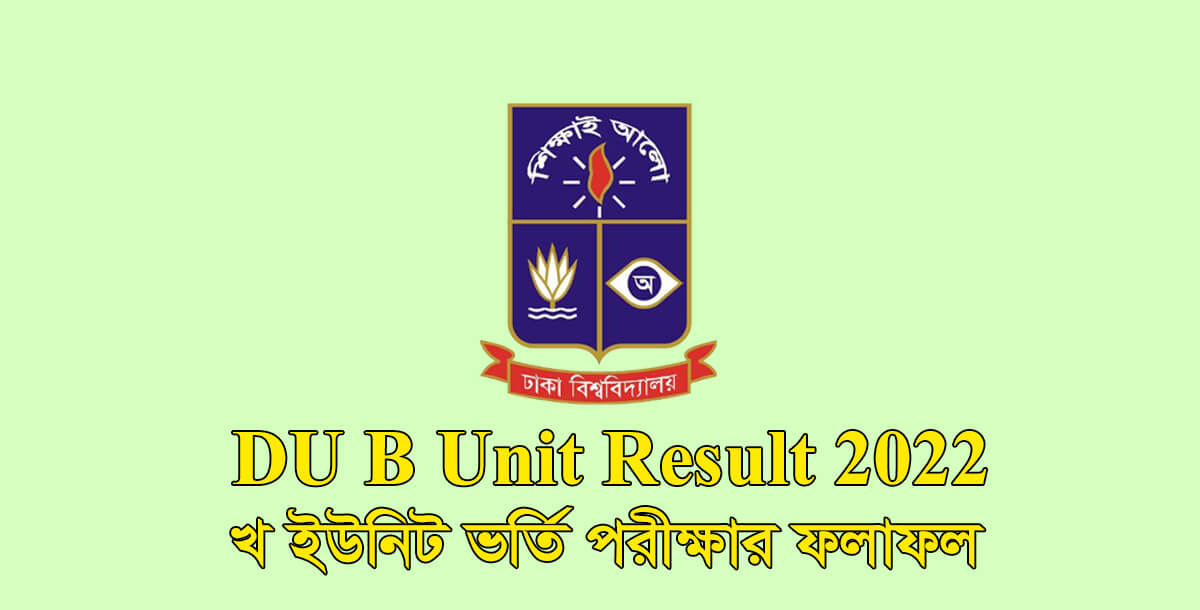 DU B Unit Result 2022: Dhaka University has been published the admission test result today for B Unit (Kha) for the session 2021-2022. Now, anyone can check the result from the official portal.
Dhaka University (DU) officially announced that they are going to publish the Kha Unit Result for the admission test that was taken on June 4, 2022. On that day, the exam started at 11:00 AM and ended at 12:30 PM. Thousand of candidates searching online to get their results who are appeared on the exam.
As per the announcement, DU B Unit Result 2022 has been published today, June 27, 2022 (Monday) for the admission test, session 2021-22. Candidates can view or download the DU Result 2022 directly from the official admission portal of Dhaka University.
Here's how to check DU B Unit Result 2022;
Step 01: First of all, you will have to enter the official website of the Dhaka University Admission portal.
Step 2: So, type http://admission.eis.du.ac.bd/ into the address bar of the internet browser and press the enter button.
Step 03: Once the URL is successfully visible on your phone, you will automatically redirect to the main page of the admission portal.
Step 04: Now, you have to click on the login button from the top left corner of the website.
Step 5: Simply, write your HSC Roll in the first box.
Step 6: Select the Education Board Name by clicking on "Select"
Step 7: Now, type the SSC Roll number into the 3rd box.
Step 8: Re-check all the information and tap on the "Submit" button. Then, the result will be displayed on your screen.
Step 9: Finally, take a print out or take a screenshot of the result page to use it later.
For Latest News Updates, Please Follow "Ogro News" on Google News Channel
(The above news first appeared on Ogro News on June 27, 2022, at 01:10 PM BST – Bangladesh Standard Time. For more news on Education, Technology, Entertainment, Sports, Festivals, Celebrities, Lifestyle, and Trending News, so bookmark our news portal OgroNews.com. Also, like our official Facebook Page, and Follow us on Twitter at @ogronewsbd).