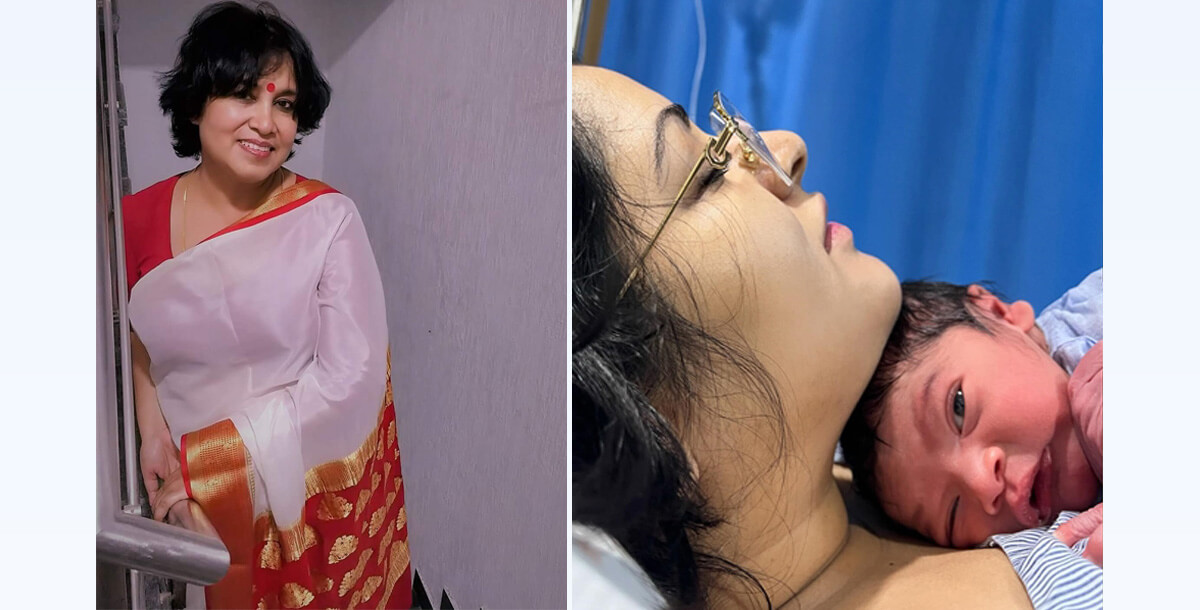 Bangladeshi Writer and Online Activities Taslima Nasrin posted on her verified Facebook Account regarding showing publically the face of Pori Moni's newborn baby. Generally, Movie Heroines pretend to do not show their child's face publically, nor to the news media. Some of them also share their child's face where the face may hide using the love react.
Today (August 11, 2022), Taslima Nasrin said this through a Facebook Post. The post has been shared almost 700 times. The writer also mentioned that Movie Heroines show their child's face after a few months, or years after the birth. But, Pori Moni did not pretend to show her Baby boy's face. She showed the baby's face to the people on the first day. This is really good.
For Latest News Updates, Please Follow "Ogro News" on Google News Channel
(The above news first appeared on Ogro News on August 11, 2022, at 09:03 PM BST – Bangladesh Standard Time. For more news on Education, Technology, Entertainment, Sports, Festivals, Celebrities, Lifestyle, and Trending News, so bookmark our news portal OgroNews.com. Also, like our official Facebook Page, and Follow us on Twitter at @ogronewsbd).