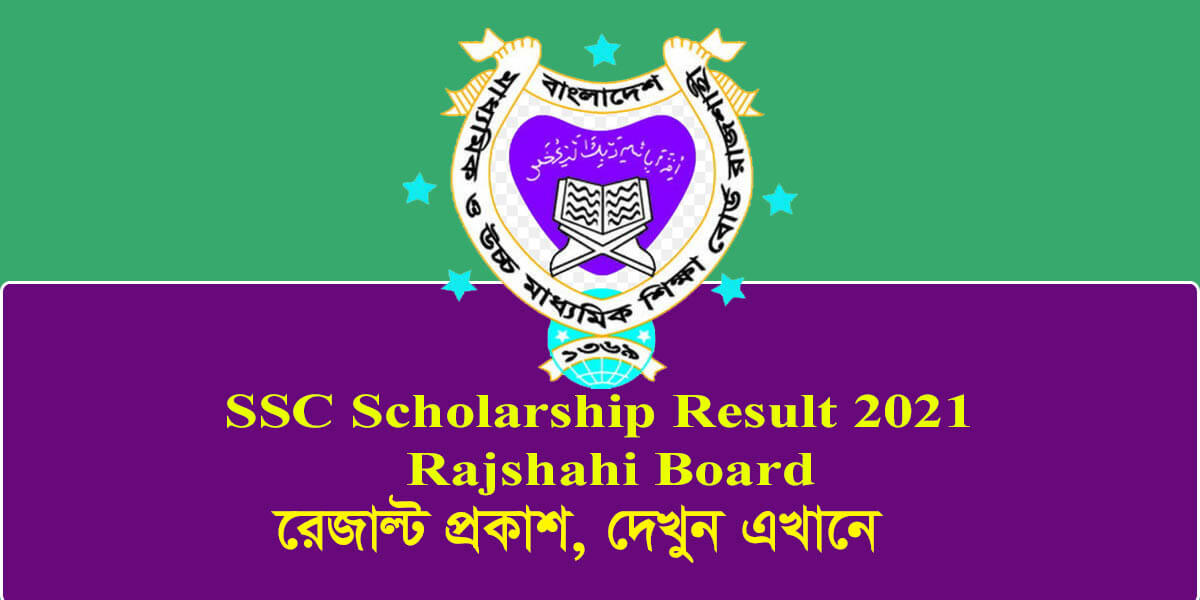 SSC Scholarship Result 2021 Rajshahi Board has been published through the official website. Now, SSC Examinees of 2021 are eligible to collect the result from there.
This is breaking news for those students who have got GPA-5.00 from Rajshahi Board. The authority has been published the result from SSC Exam 2021. In the meantime, if you looking for SSC Scholarship 2021 Rajshahi Board, SSC Scholarship Result 2021 Rajshahi Board, then you have reached the perfect place.
The scholarship result notice has been published on the official website of the Rajshahi Board which is signed by Professor MD Habibur Rahman, Chairman of the board. MD. Maruf Karim Bijoy achieved 1st place as per the list of the scholarship result from Bogura Zilla School.
Now, everyone can collect the result from the official website by applying the easiest method mentioned below;
SSC Scholarship Result 2021 Rajshahi Board: How to check online
Step 1: First of all, open a new tap from the internet browser.
Step 2: Type the official website URL of Rajshahi Board http://rajshahiboard.gov.bd/ into the address bar of your internet browser. Then, tap on the "enter" button from the keyboard.
Step 3: Once you reached the official website, you will need to click on the "Latest Notice" from the right side of the main page.
Step 4: Simply click the notice that name "SSC Scholarship Result 2021 Rajshahi Board"
Step 5: After that, the notice will appear on your screen.
Step 6: Once the result notice loaded fully, simply tap on the "Download" button.
Step 7: Open the downloaded pdf file and open it on your phone. Then, search the result by your roll number.
Also Read: SSC Scholarship Result 2021 Barisal Board
For Latest News Updates, Please Follow OgroNews.Com on Google News Channel
(The above news first appeared on Ogro News on February 20, 2022, at 10:15 PM BST – Bangladesh Standard Time. For more news on Education, Technology, Entertainment, Sports, Festivals, Celebrities, Lifestyle, and Trending News, so bookmark our news portal OgroNews.com. Also, like our official Facebook Page, and Follow us on Twitter at @ogronewsbd).