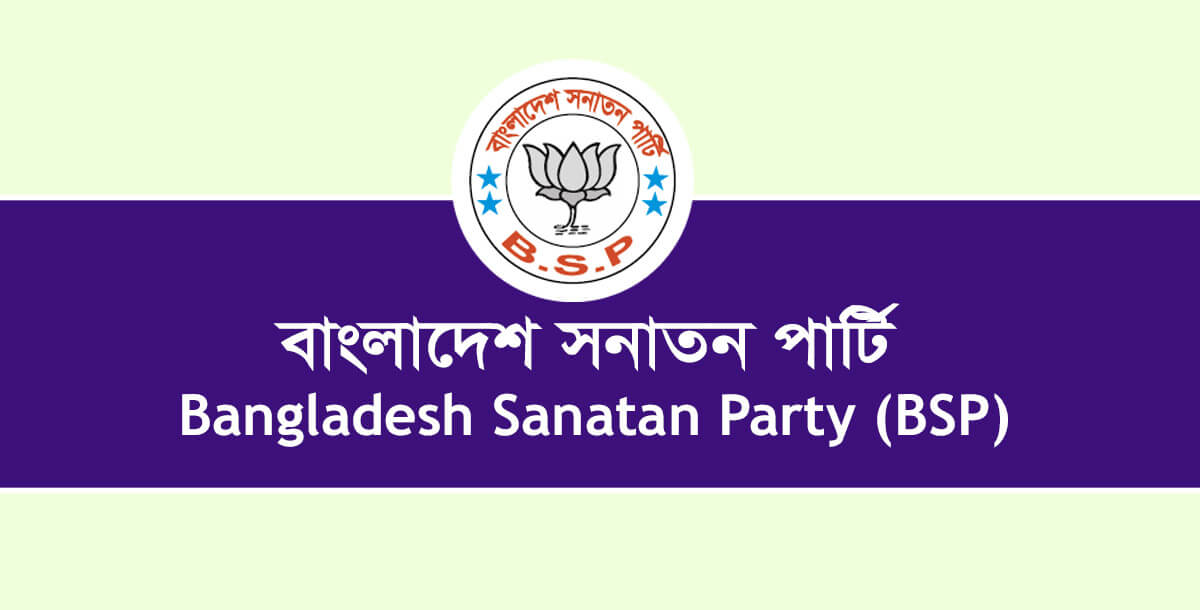 National Press Club, Dhaka: Bangladesh Sonaton Party "BSP": A new political party has officially debuted today, August 26, 2022, at National Press Club, Dhaka. The members of the party along with news media attend the program starts today at 10:30 AM.
Sumon Kumar Roy, Advocate, Dhaka judge court, Dhaka, President, Bangladesh Hindu Lawyer Parishad spoke at the event regarding the new political party named Bangladesh Sanatan Party (বাংলাদেশ সনাতন পার্টি) in short BSP.
Golam Mohammad Kader (MP), Chairman of Jatiya Party keep his speech as chief guest at the event.

For Latest News Updates, Please Follow "Ogro News" on Google News Channel
(The above news first appeared on Ogro News on August 26, 2022, at 01:06 PM UTC+6. For more news on Education, Technology, Entertainment, Sports, Festivals, Celebrities, Lifestyle, and Trending News, so bookmark our news portal OgroNews.com. Also, like our official Facebook Page, and Follow us on Twitter at @ogronewsbd).