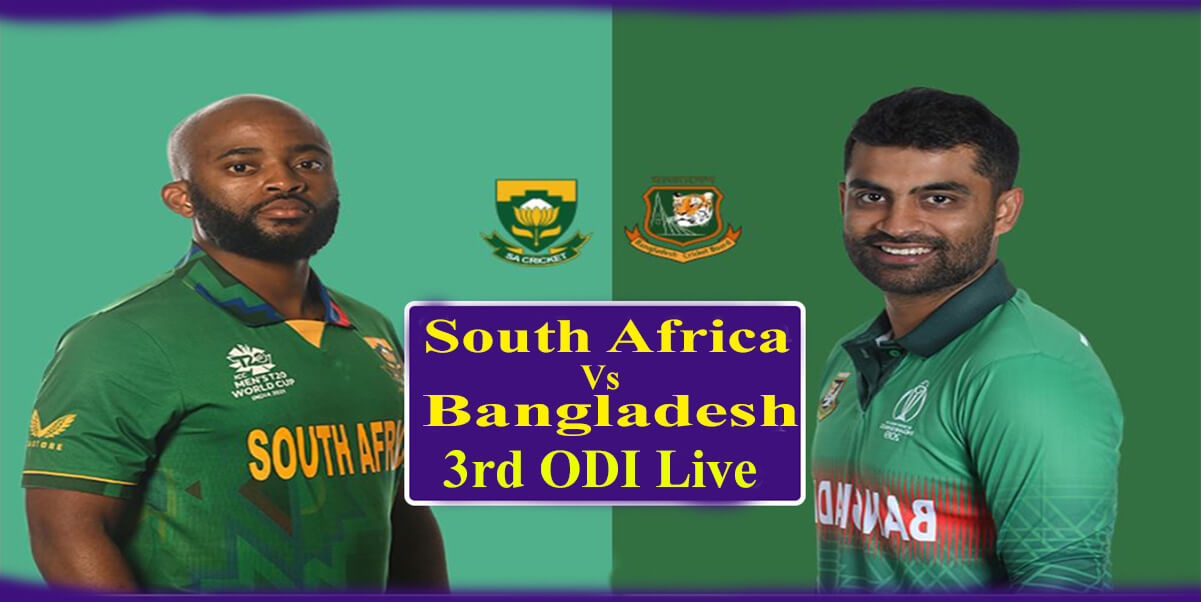 Bangladesh Vs South Africa 3rd ODI Live Update: Bangladesh Cricket team is almost in front of the winning level! They only require 57 runs from 198 balls!
Bangladesh Tigers won the 1st ODI match of Bangladesh tour of South Africa, 2022. But, they lost the 2nd ODI. Today, Bangladesh Cricket Team enter the winning level for the 3rd and final ODI match of the series.
Currently, they need only 57 runs from 198 balls!
For Latest News Updates, Please Follow OgroNews.Com on Google News Channel
(The above news first appeared on Ogro News on March 23, 2022, at 09:21 PM BST – Bangladesh Standard Time. For more news on Education, Technology, Entertainment, Sports, Festivals, Celebrities, Lifestyle, and Trending News, so bookmark our news portal OgroNews.com. Also, like our official Facebook Page, and Follow us on Twitter at @ogronewsbd).