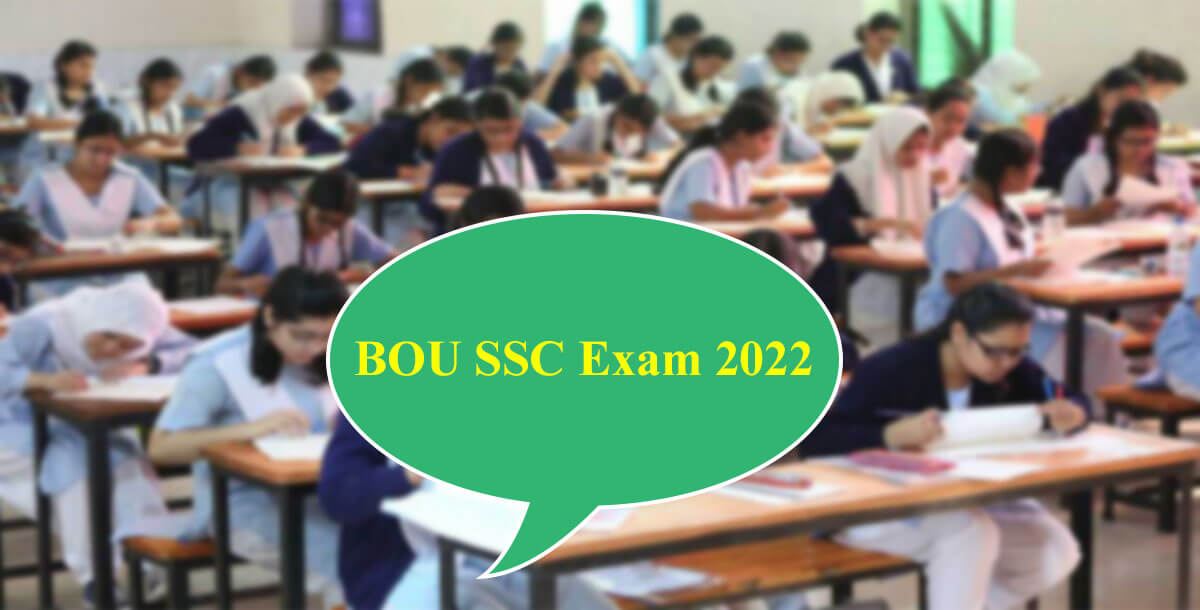 BOU SSC Exam 2022: The SSC 1st Year and 2nd Year Exam of Bangladesh Open University going to start tomorrow, August 19, 2022. A total of 51 thousand 228 candidates will participate in the exam. The two shifts exam will be held from 10:00 AM to 12:00 PM Morning and, from 02:00 PM to 04:00 PM. As per the official notice, the exam will take place on 275 centers across the country.
Bangladesh Open University release an office order in this regard on August 17, 2022.
According to the notice, the SSC 1st Year and 2nd Year Exam under Bangladesh Open University going to start on August 19, 2022. About 51 thousand and 228 candidates will take the part in the BOU SSC Exam 2022 from all the institutes across the country. A total of 32 thousand 860 male students and 18 thousand 386 female students are going to appear on the exam from August 19.
It is also mentioned that the exam will be held only on Friday and Saturday as per the Exam Routine. The exam will end on September 16, 2022, said the authority.
For Latest News Updates, Please Follow "Ogro News" on Google News Channel
(The above news first appeared on Ogro News on August 18, 2022, at 12:35 PM BST – Bangladesh Standard Time. For more news on Education, Technology, Entertainment, Sports, Festivals, Celebrities, Lifestyle, and Trending News, so bookmark our news portal OgroNews.com. Also, like our official Facebook Page, and Follow us on Twitter at @ogronewsbd).