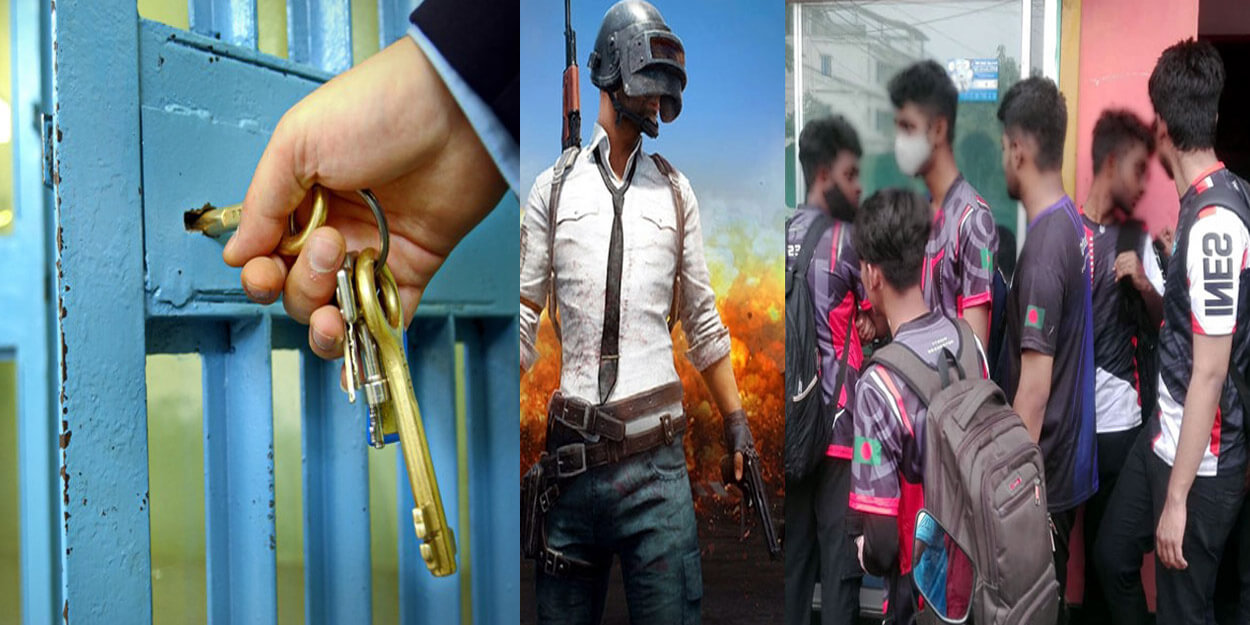 Chuadanga, Bangladesh: The Mobile Court has released those Pubg Players who were sentenced to Imprisonment for participating Pubg Tournament in Chuadanga.
As per the recent report, Mobile Court finally released those people who were arrested by Bangladesh Police basis on secret information for participating Pubg Tournament in Chuadanga.
Yesterday, (July 20, 2022) Bangladesh Police arrested at least 108 youth and young people from a community center in the Shahortoli Daulatdia area. Later, adults have sentenced to 2 to 5 days of Imprisonment by Mobile Court.
Also Read: Police Raid at Pubg LAN Event in Chuadanga, adults are sentenced to 2 to 5 days Imprisonment
For Latest News Updates, Please Follow "Ogro News" on Google News Channel
(The above news first appeared on Ogro News on July 21, 2022, at 12:50 PM BST – Bangladesh Standard Time. For more news on Education, Technology, Entertainment, Sports, Festivals, Celebrities, Lifestyle, and Trending News, so bookmark our news portal OgroNews.com. Also, like our official Facebook Page, and Follow us on Twitter at @ogronewsbd).