DG Food Exam Date 2021: The Food Exam will be held in November, Ministry Said. The recruitment exam for 1035 vacancies in 10 categories of DG Food will start next November. Authority said the exam will start on the first week of November.
Department of Food brings breaking news for those people who are candidates for DG Food Recruitment. After a long break, they going to conduct the exam this year. The exam will be held in the month of November across the country. So now, every candidate needs to know DG Food Exam Date 2021, Exam Location, Rules, and more that are available here.
DG Food Exam Date 2021
DG Food or Department of Food is the most important Department in Bangladesh. They are responsible for food management and policy in the country. Every year they announced DG Food Recruitment notice for qualified candidates. As a result, they going to recruit 1 thousand 35 candidates through this notice.
Last year, the DG Food Recruitment notice was published through their official website. This is one of the best opportunities for 1035 candidates against 10 different vacancies.
As per the reports, a total of 13 lakh 72 thousand and 845 people has submitted their application for this job. Now all of them eagerly waiting for the exam date. However, there is no need to worry! The authority has been released the exam date.
On 20 September 2021, they said this year's DG Food Exam going to be held in the first week of November according to DG Food Exam Date 2021. In the first phase, a total of 406 vacant posts of office assistant come computer typist and data entry operator are likely to be held on the first week or so of that month. Remember that, the exam will be taken based on the Written MCQ System.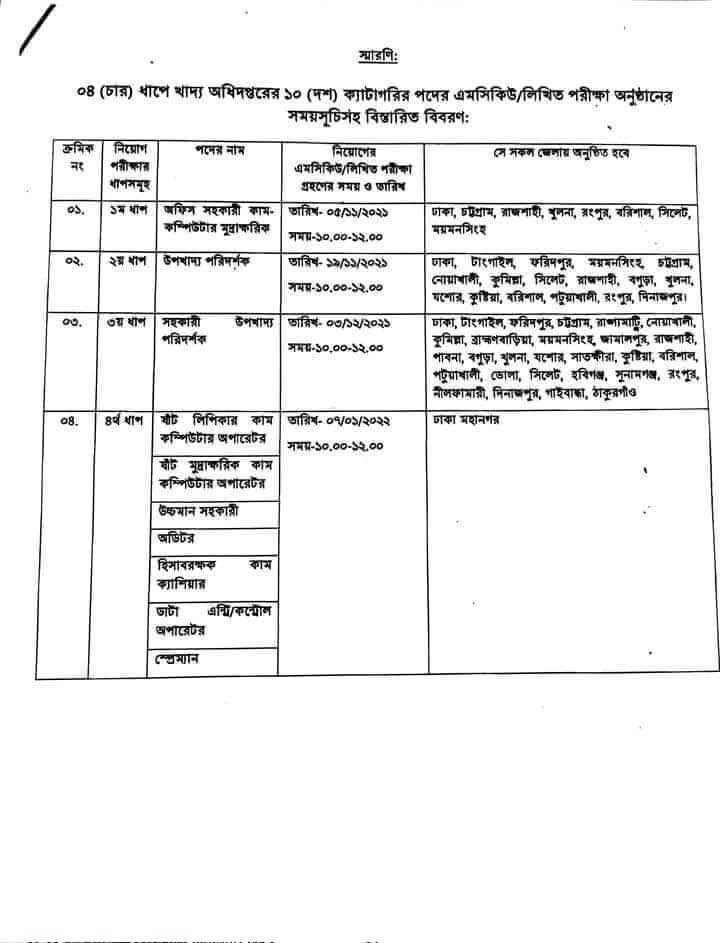 Also Read: DSHE Seat Plan 2021
Where to get DG Food Exam Date 2021
According to the sources, a total of 13 lakh 82 thousand 845 people have submitted for DG Food Recruitment against 1 thousand 35 vacant posts. As per the calculation, a total of 1 thousand 327 applications has been submitted against one post.
Anyone can understand that what type of preparation is required to get the job. If you are also a candidate, so don't waste your valuable time. Try to start final preparation.
For Latest News Updates, Please Follow OgroNews.Com on Google News Channel