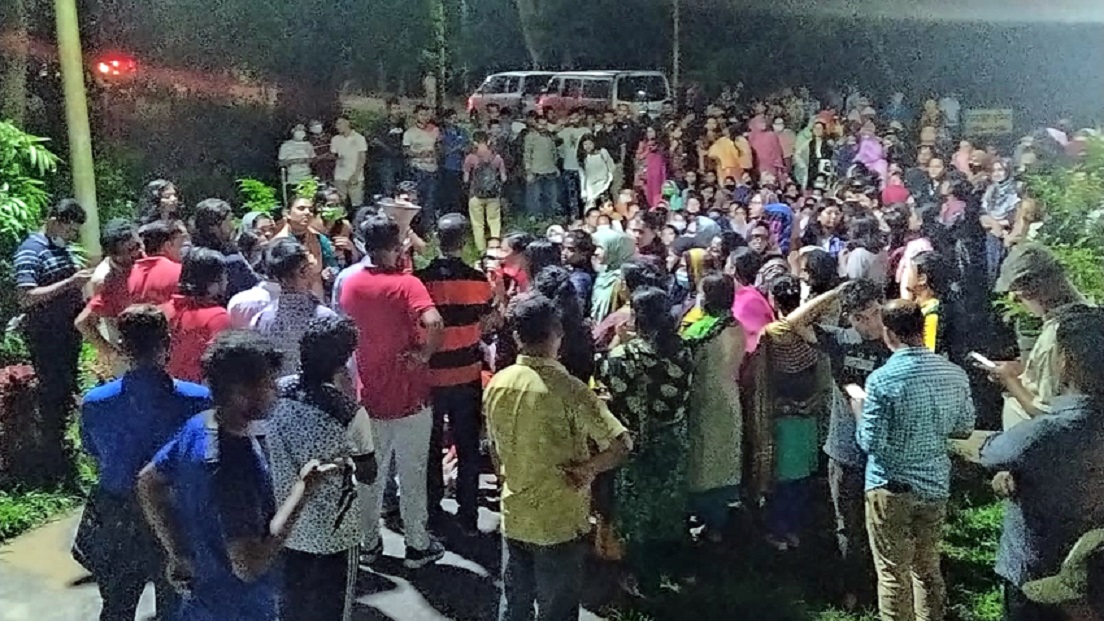 Chittagong: Students are protesting in front of the administration building at Chittagong University to protest against the harassment of female students at the University. They are protesting for three reasons. To identify and punish those who molested students, cancel the evening law, and strengthen security on the campus.
Earlier last night, the students of the university took a position in front of the Vice-Chancellor's residence with these demands. Later, the acting registrar of the Chittagong University SM Monirul Hasan declared that the punishment for those who are involved in this incident would be confirmed within four working days.
In addition, he also declared to resign along with the proctor and members of the proctorial body if he could not do that. Following his assurance, the students stop protesting and moved away from there.
Earlier on the night of July 17, a female student was molested and robbed of her mobile phone. After that, the evening law was enforced and the administration issued an order to the female students to return to the hall by 10 pm.
For Latest News Updates, Please Follow "Ogro News" on Google News Channel
(The above news first appeared on Ogro News on July 21, 2022, at 01:43 PM BST – Bangladesh Standard Time. For more news on Education, Technology, Entertainment, Sports, Festivals, Celebrities, Lifestyle, and Trending News, so bookmark our news portal OgroNews.com. Also, like our official Facebook Page, and Follow us on Twitter at @ogronewsbd).