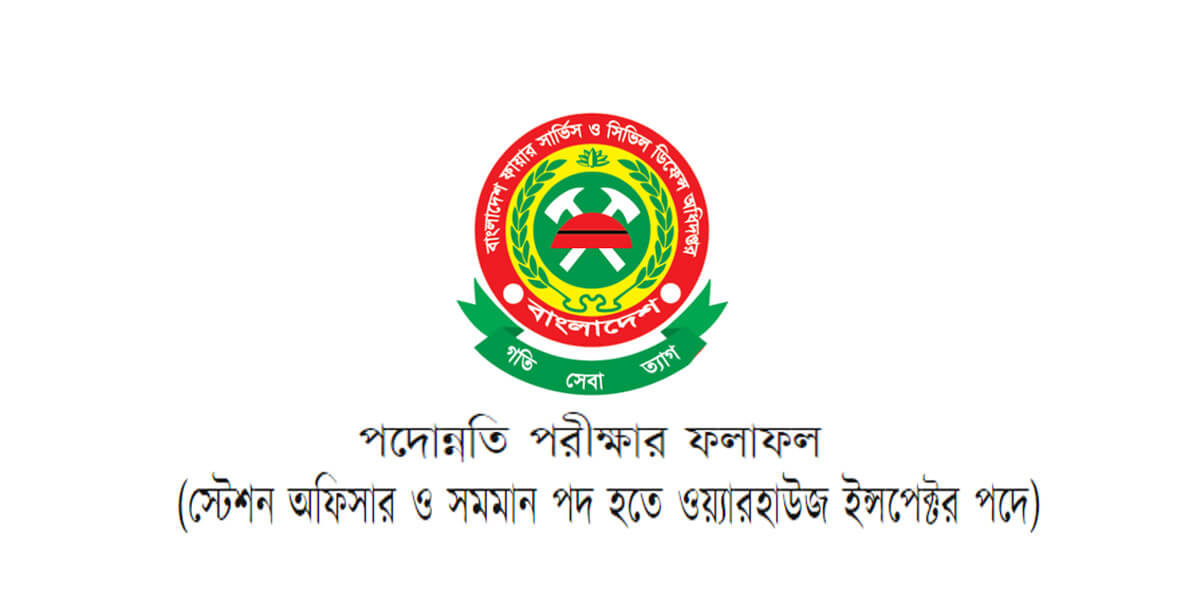 Fire Service Promotion Test Result 2022: Bangladesh Fire Service and Civil Defence authority has published the Promotion Exam Result for the Warehouse Inspector post.
Fire Service has published a press release in this regard which is signed by MD. Naimul Ahsan Bhuyan, Assistant Director of Fire Service and Civil Defence.
As per the press release, the Fire Service Promotion Exam was held on May 24 and 25, 2022 for promotion from Station Officer and equivalent posts to Warehouse Inspector post. A total of 75 candidates applied for the Promotion Test where 70 candidates appeared on the test.
Only 29 candidates have passed on the exam and they are promoted to the Warehouse Inspector post.
So, now candidates can check the result directly from the official website.
Also Read: RU A Unit Question Solve 2022
For Latest News Updates, Please Follow "Ogro News" on Google News Channel
(The above news first appeared on Ogro News on July 26, 2022, at 01:45 PM BST – Bangladesh Standard Time. For more news on Education, Technology, Entertainment, Sports, Festivals, Celebrities, Lifestyle, and Trending News, so bookmark our news portal OgroNews.com. Also, like our official Facebook Page, and Follow us on Twitter at @ogronewsbd).