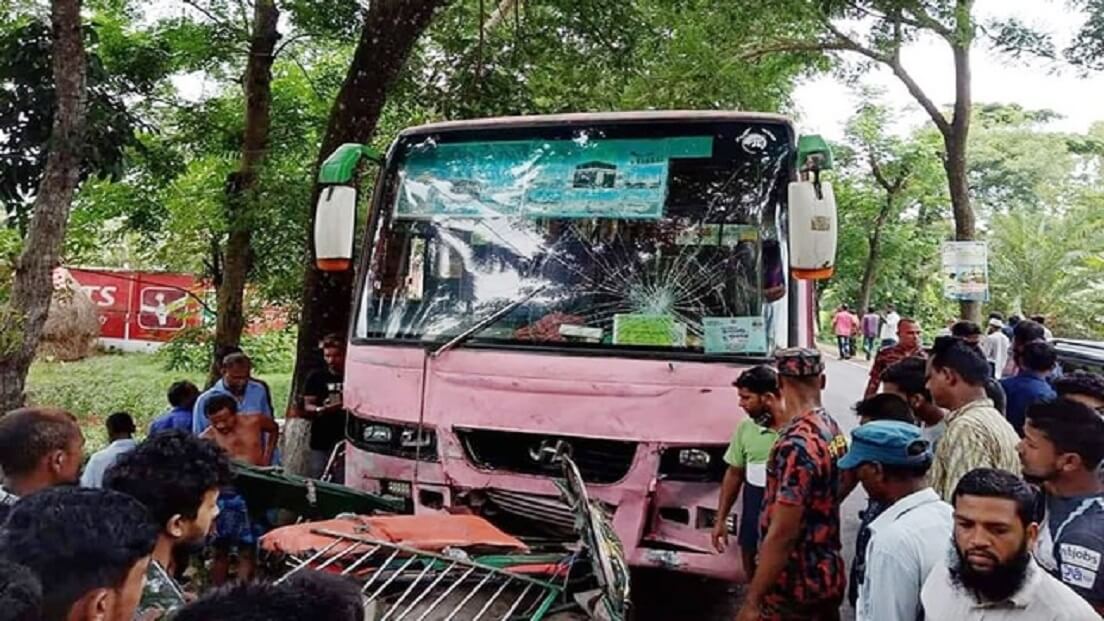 Bakerganj, Barisal Road Accident News Update: Five people were killed in a road accident between a bus and a battery-operated auto-rickshaw in Barisal's Bakerganj.
As per the report, 5 Death in Road Accident, and two more people were injured in this incident. The accident happened on Wednesday (July 20, 2022) in the afternoon. Auto Rickshaw driver Hasib Khan and Four passengers were killed. All of them from Bakerganj, Barisal.
According to the police, the BRTC bus was going from Kuakata to Barisal. And the autorickshaw was going with the passengers on the opposite side. At around 12:15 PM, the BRTC bus collided with a battery-powered auto-rickshaw while crossing the fire station area of ​​Bakerganj.
The autorickshaw got twisted in the collision. Three died on the spot. Two other passengers died when they were admitted to Sher-e-Bangla Medical College Hospital.
The BRTC bus driver fled away after the incident. But, the police detained the bus. After this incident, traffic on that road was temporarily stopped for a while.
For Latest News Updates, Please Follow "Ogro News" on Google News Channel
(The above news first appeared on Ogro News on July 20, 2022, at 04:18 PM BST – Bangladesh Standard Time. For more news on Education, Technology, Entertainment, Sports, Festivals, Celebrities, Lifestyle, and Trending News, so bookmark our news portal OgroNews.com. Also, like our official Facebook Page, and Follow us on Twitter at @ogronewsbd).