GST C Unit Result 2022: The Guccho Vorti Admission Test Result for C Unit and its merit list has been published today, August 23, 2022, at 01:30 PM for 1st Year Honours Admission. Professor Dr. Nashim Akhtar, Chandpur University confirmed the matter to Ogro News.
The Professor said that the admission test result of Integrated 22 General, Science and Technology University of C Unit Faculty of Commerce has been published today at 01:30 PM for the session 2021-2022.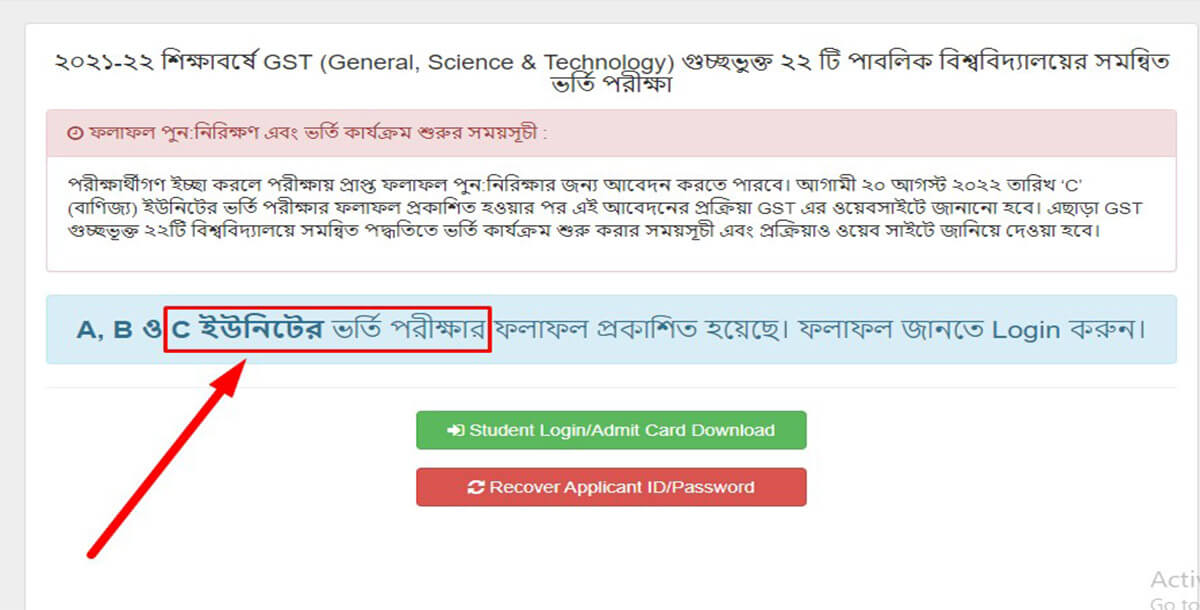 Now, the candidates who appeared on the GST C Unit Test can check the result directly from the admission portal by one click. For this, candidates have to enter the GST Admission portal https://gstadmission.ac.bd/.
Steps to check GST C Unit Result 2022
First of all, you will need to visit https://gstadmission.ac.bd/.
Click on the "Student Login Link" under the result published notice.
Now, you will have to type Application ID and Password into the box.
Simply, tap on the "Login" button. It will send you to the admission profile.
After that, the result will be displayed on your screen.
Finally, take a screenshot or print the result page for further reference.
Earlier, GST C Unit Admission Test session 2021-22 took place on August 20, 2022, according to the schedule. A total of 42 thousand candidates take the part in the MCQ Based Exam on 25 Exam Centers for 4 thousand 70 seats.
For Latest News Updates, Please Follow "Ogro News" on Google News Channel