International Nurses Day 2022 Theme, Wishes, Quotes: Every year International Nurses Day is celebrated on May 12 to appreciate the hard work of the nurse community to help the patients get well soon.
In 1974, the International Nurses Day was established on May 12 all over the world. After that, the day is celebrated every year on the same day. This year International Nurses Day 2022 going to observe on May 12, 2022, in Bangladesh, India, the USA, the UK, and other countries across the world. On that day, people all over the world celebrate the day by sharing themes, quotes, wishes, and messages.
International Nurses Day Theme 2022
As we might know, every year Nurses Day is celebrated on May 12, which is the second week of May. Every year the theme is declared by the International Council.
As per the International Council, the International Nurses Day 2022 Theme is "Nurses: A Voice to Lead – Invest in Nursing and respect rights to secure global health". Last year the theme was "Nurses: A Voice to Lead – a Vision for Future Healthcare".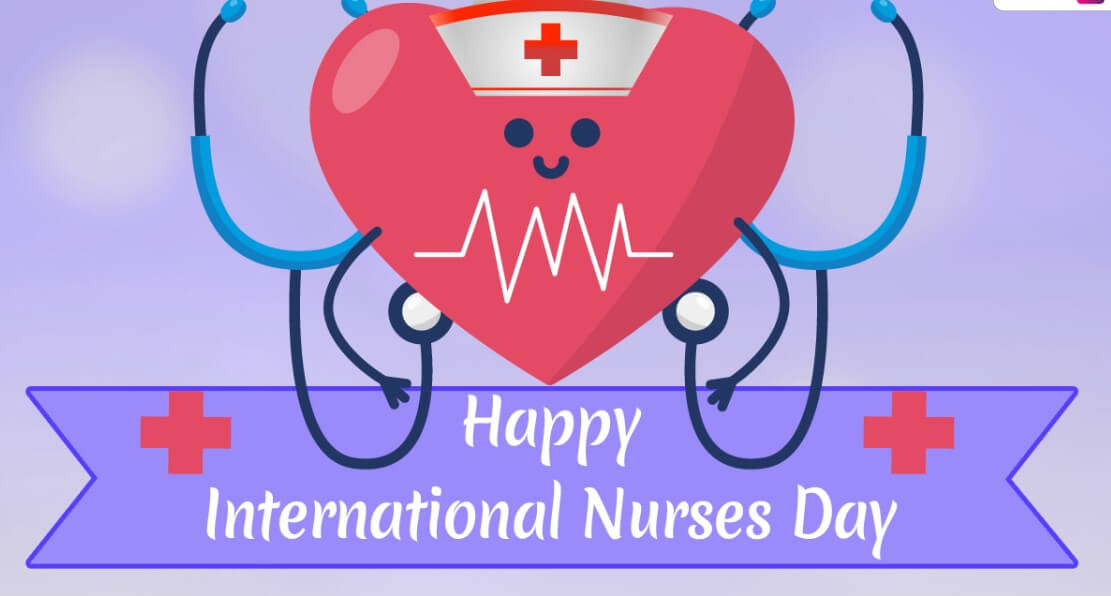 International Nurses Day 2022 Quotes, Wishes, Greetings
Since the COVID-19 pandemic has spread around the world, along with the doctors, nurses have become the 'hero' for doing a great job which is selfless in saving and curing the patients. Nurses have been the most important support to the medical staff in taking care of patients during this pandemic.
So to honor them, we celebrate International Nurses Day every year on May 12 to thank their efforts. On that day we can share International Nurses Day 2022 Quotes, Wishes, Greetings, and more to respect them.
"I attribute my success to this; I never gave nor took any excuse." — Florence Nightingale
Nurse: Another word 2 describe a person strong enough 2 tolerate anything & soft enough 2 understand anyone. – Unknown
Constant attention by a good nurse may be just as important as a major operation by a surgeon – Dag Hammarskjold, Diplomat
God appoints our graces to be nurses to other men's weaknesses – Henry Ward Beecher
No man, not even a doctor, ever gives any other definition of what a nurse should be than this – 'devoted and obedient. This definition would do just as well for a porter. It might even do for a horse. It would not do for a policeman.-Florence Nightingale
The nurses were all angels in my eyes. – Randy Castillo
Wishes for International Nurses Day 2022
Thanks for taking such good care of people on the most difficult days of their life. Thanks for your unconditional service and patience. International Nurses Day 2022

Thank you so much for bringing hope into this hopeless world and nursing the infected society with your love and care. Happy Nurses Day!
It is truly strange how people work with complete dedication to serve others and don't get recognized for their unconditional services. Wishing you a Happy Nurses Day for such wonderful work.
Happy Nurses Day to all the nurses who take the front rows in the battles against epidemics like the true warriors! Our respect to you!
With your care and patience, you have touched many hearts. You have soothed so many pains with your skills. Thanks for being so kind and dedicated in your job. Happy Nurses Day to you.
Happy Nurses day to all the wonderful nurses of the world! The dedication you show towards your job is marvelous and praiseworthy. Have a nice day!
Even though your contribution deserves to be celebrated, allow us to show our gratitude towards your service on this special occasion. Happy Nurses Day!
It is not easy to give yourself away in serving others. Only a nurse as dedicated as you can do such a remarkable job. Wishing you a very Happy Nurses Day.
For Latest News Updates, Please Follow OgroNews.Com on Google News Channel
(The above news first appeared on Ogro News on May 11, 2022, at 01:29 PM BST – Bangladesh Standard Time. For more news on Education, Technology, Entertainment, Sports, Festivals, Celebrities, Lifestyle, and Trending News, so bookmark our news portal OgroNews.com. Also, like our official Facebook Page, and Follow us on Twitter at @ogronewsbd).