Kota Factory Season 2 Episode List: Everything about each episode is available here. NetFlix has been released this Indian Web Series on their website on 24 September 2021. As per the official update, there are five episodes on the season as similar to the first season.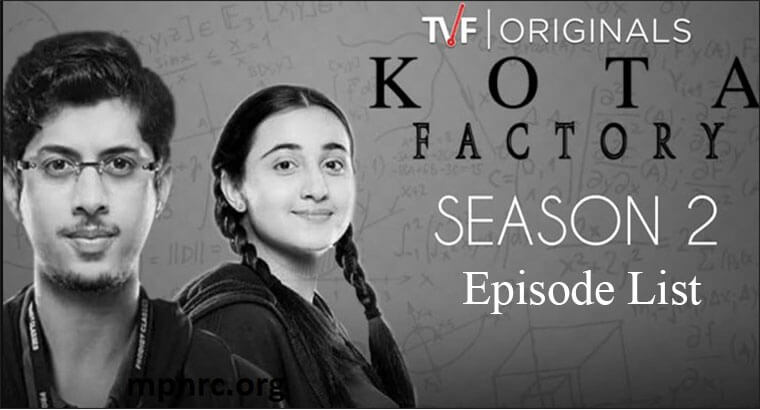 The most awaited web series Kota Factory's new season has been released officially on NetFlix as per their announcement. On 30 August 2021, the biggest online streaming entertainment service announced that the Kota Factory Season 2 will release on 24 September 2021. Interestingly, they succeed to released this season on the exact date without the dealy. However, now a lot of fans will be searching for Kota Factory Season 2 Episode List, and they can get those episodes information from here.
Kota Factory Season 2 Episode List
As per our research team, a huge number of fans searching on various search engines to know about the episodes list. If you are also one of them, then you will get exact information from this news as per Netflix.
Trailer
1. Kota Factory Season 2 Episode 1
The creators Arunabh Kumar, Saurabh Khanna, Raghav Subbu are succeeded to release the next season of their web series. The first episode of season 2 has named Reasoning.
With their new classes off to a bleak start, Vaibhav and his peers question the value of the IIT dream and seek inspiration from a trusted source.
Also Read:
2. Kota Factory Season 2 Episode 2
Control System: Struggling with Physics, Vaibhav attempts to bend the rules to attend Jeetu's classes. Meena frets that teenage hormones will get the best of him.
3. Kota Factory Season 2 Episode 3
Atmospheric Pressure: Jeetu searches for staff for his institute, making some reluctant choices along the way. Filled with self-doubt, Vartika evades practice tests at Aimers.
4. Kota Factory Season 2 Episode 4
Repair & Maintenance: When a bout of jaundice slows Vaibhav down in his studying, Jeetu insists he calls his only hope to get well quickly: his mother.
5. Kotha Factory Season 2 Episode 5
Packaging: JEE results send Kota into celebration mode and give Vaibhav, Meena, and Uday glimpses into their own futures, but the occasion comes with sad truths.
For Latest News Updates, Please Follow OgroNews.Com on Google News Channel