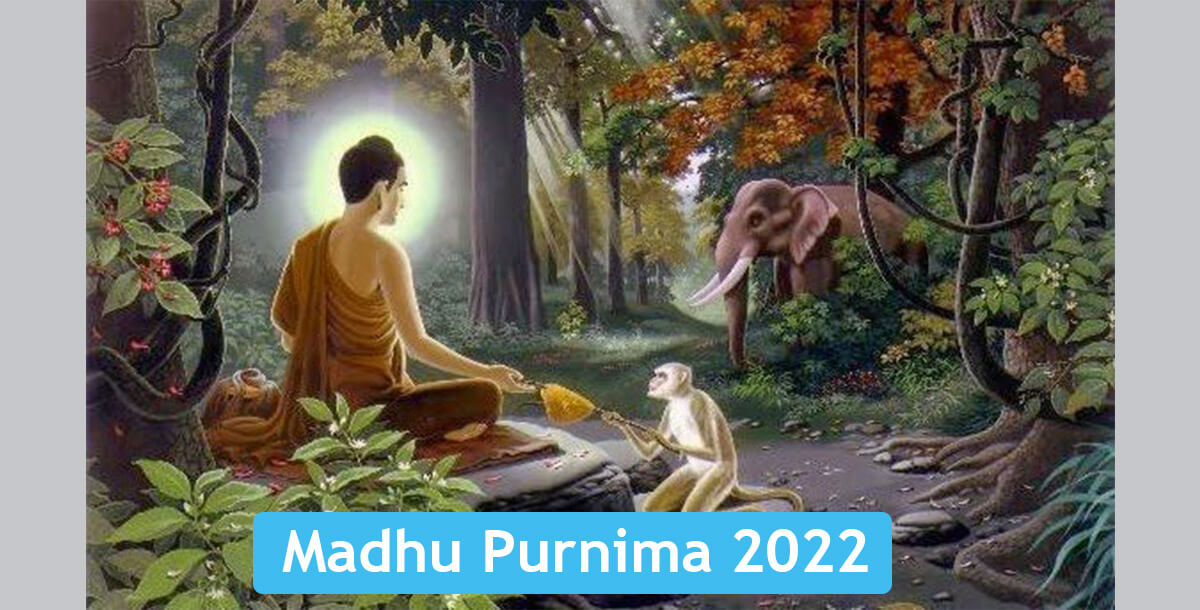 Madhu Purnima 2022 Images, SMS, Wishes: Honey Full Moon or Madhu Purnima is the most popular festival in Bangladesh celebrated by Barua and Chakma people. The day is also celebrated in Thailand by Buddhist religious believers. On this day, Madhu Purnima Images, Wishes, and SMS can help to celebrate the day with friends and loved ones.
Madhu Purnima 2022: Date and Time
There are many festivals in Bangladesh celebrated by Muslims, Hindus, Buddhists, and Christian religious believers. Madhu Purnima is also one of those festivals that falls in August or September each year. The annual Buddhist festival is also called "মধু পূর্ণিমা" which stands for Honey Full Moon Festival or Honey-offering Festival.
This year the festival falls on September 9, 2022. The Buddhist religious people are celebrating the day from yesterday till today.
Madhu Purnima 2022 Images
The festival is celebrated by Buddhist religious people as a joyous day of unity and charity. On this day, people wish their friends, family, and loved ones by sending Modhu Purnima 2022 images, wishes, text SMS, and more.
For Latest News Updates, Please Follow "Ogro News" on Google News Channel
(The above news first appeared on Ogro News on September 10, 2022, at 07:39 PM UTC+6. For more news on Education, Technology, Entertainment, Sports, Festivals, Celebrities, Lifestyle, and Trending News, so bookmark our news portal OgroNews.com. Also, like our official Facebook Page, and Follow us on Twitter at @ogronewsbd).