Facebook Instant Articles, most popularly known as Instant Articles going to shut down in the next year, in mid-April 2023. Facebook officially announced that they are shutting the features, then will no longer be available.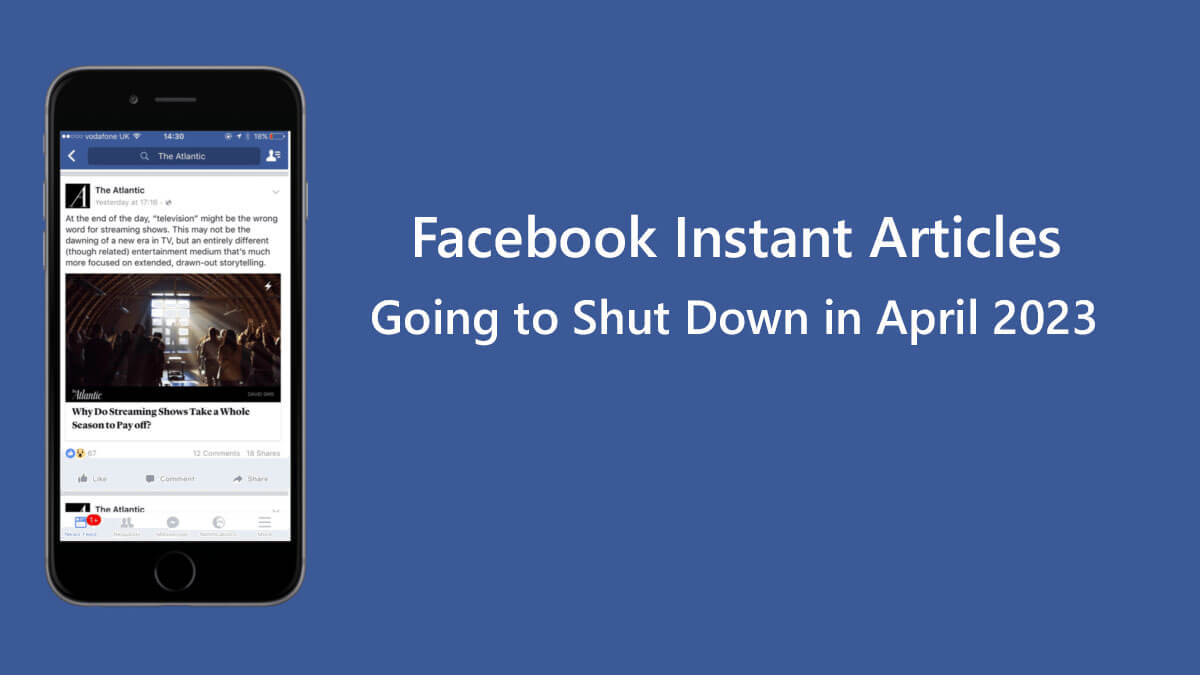 However, the application submission for the new account has already been removed from the monetization tab. Meta mentioned that Instant Articles will be available only to those partners who got approval before October 14, 2022. Until starting in mid-April 2023, partners will still have access to insights and monetization related to the Instant Articles.
Facebook launched the feature on May 12, 2015, to help users to entire news articles using Facebook App. For this, the user does not need to open another browser to read the articles. On the other hand, news and content publishers can earn money with the Facebook Instant Articles feature.
For Latest News Updates, Please Follow "Ogro News" on Google News Channel