National University has published Degree Re-Scrutiny Result 2022 today for the Old Syllabus of the Special Exam. The result has released at 04:00 PM on the official website of the National University.
According to the official notice available on the nu.ac.bd website, the university has published the Degree Pass and Certificate Course Board Challenge (Re-Scrutiny) Result for the old syllabus. The candidates who applied for the result re-check can get the result directly from nu.ac.bd.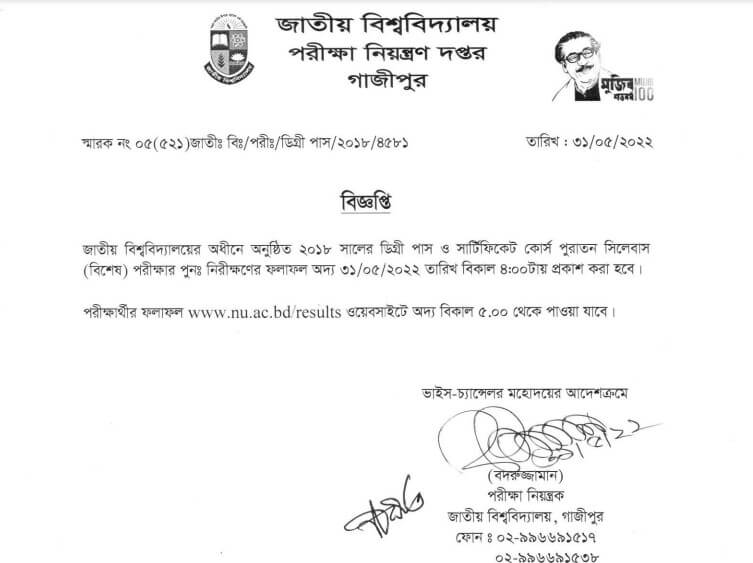 For Latest News Updates, Please Follow OgroNews.Com on Google News Channel
(The above news first appeared on Ogro News on May 31, 2022, at 05:24 PM BST – Bangladesh Standard Time. For more news on Education, Technology, Entertainment, Sports, Festivals, Celebrities, Lifestyle, and Trending News, so bookmark our news portal OgroNews.com. Also, like our official Facebook Page, and Follow us on Twitter at @ogronewsbd).