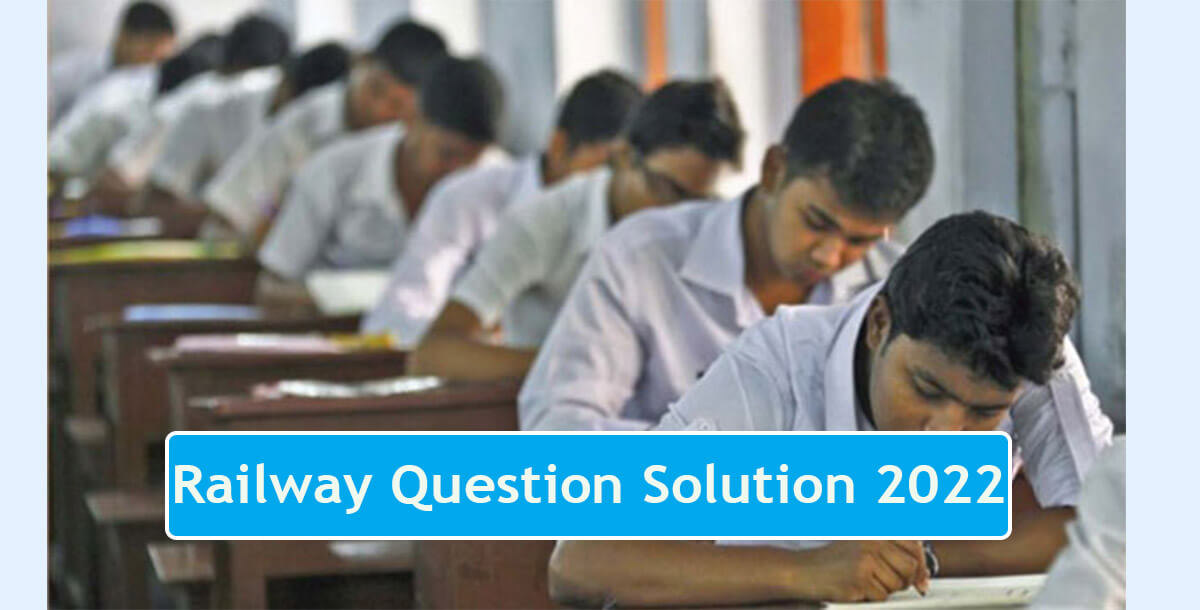 Railway Question Solution 2022: Bangladesh Railway MCQ Type Exam for Pointsman Post has been conducted today, September 9, 2022. The exam was taken today from 10:00 AM to 11:00 AM. The duration was set 1 hour for 70 questions. Now, lakh of candidates are excited to get the question answer.
Railway Question Solution 2022
This year multiple exams of Bangladesh Railway were taken at different times. A few days ago, the authority declared the exam date for the pointsman post. The candidates who submit the application from November 21, 2021, to December 12, 2021, have to take the part in the recruitment exam.
Exam Name: Recruitment Exam
Department Name: Bangladesh Railway
Exam Date: September 9, 2022
Time: 10:00 AM
Duration: 1 Hour.
Railway Question Solution 2022 for Pointsman Post
Railway authority confirmed to Ogro News that, a total of 3 Lakh 14 thousand applicants submitted the online application between November 21, 2021, to December 12, 2021, for Pointsman Post. Interestingly, 1 Lakh 78 thousand candidates seat has fallen in Dhaka Division.
Those candidates have appeared on the exam at 59 exam centers across the division. On the other hand, the exam was taken today in Rajshahi Division, Khulna, and Chittagong Division.
In the meantime, the candidates who appeared on the exam are looking for Railway Question Solution for Pointsman Post. Many educational websites already published question solution articles but it is not available on most of the websites.
The solution is Uploading…… Please wait and refresh the page. The solution will appear here soon.
For Latest News Updates, Please Follow "Ogro News" on Google News Channel
(The above news first appeared on Ogro News on September 9, 2022, at 11:37 AM UTC+6. For more news on Education, Technology, Entertainment, Sports, Festivals, Celebrities, Lifestyle, and Trending News, so bookmark our news portal OgroNews.com. Also, like our official Facebook Page, and Follow us on Twitter at @ogronewsbd).