Paikgacha, Khulna: A Shiv Linga of Lord Shiva has recovered from Kopotakkho River near Kapilmuni in Khulna district. This giant Shiv Linga came in the net of Jagdish Biswas who went there for fishing in Golabati area of ​​Kapilmuni in Paikgacha upazila of Khulna.
As per the statement, when Jagdish Biswas cast a net in the Kopotakkho River, the head of Lord Shiva's Shiv Linga floated last Friday night (August 20, 2022). Then, Jagadish recovered it from there and carry to his home.
All the people of this village want to keep it for their prayer. They requested that we want to keep it for our prayer, we do not want to send it to the museum.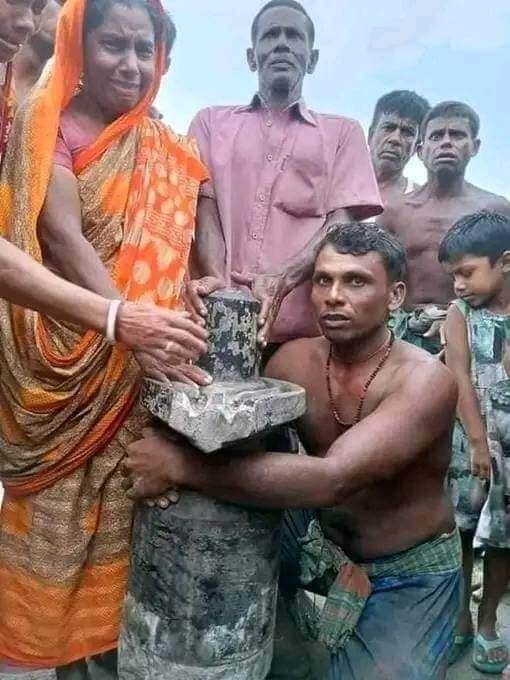 For Latest News Updates, Please Follow "Ogro News" on Google News Channel
(The above news first appeared on Ogro News on August 21, 2022, at 11:02 AM BST – Bangladesh Standard Time. For more news on Education, Technology, Entertainment, Sports, Festivals, Celebrities, Lifestyle, and Trending News, so bookmark our news portal OgroNews.com. Also, like our official Facebook Page, and Follow us on Twitter at @ogronewsbd).