World Toilet Day 2021 Theme, Quotes, History, and Significance: Every year the day is celebrated on 19th November around the world to draw attention to the sanitation crisis. This day is mainly celebrated in the USA, UK, India, Ghana, Kenya, Nepal, Australia, Nigeria, and other countries.
Like other National or World Festivals, there is a World Day on 19th November which is called World Toilet Day. This day is observed to bring awareness about the importance of toilets and sanitation in our daily lives. However, today is 19th November and that's why a lot of people searching online for World Toilet Day 2021 Theme, History, Images, Significance, and More.[adinserter block="1″]
World Toilet Day 2021 Theme
Each year World Toilet Day is celebrated on 19th November all over the world. On that day, World Health Organization (WHO) declares a new theme each year. Last year the theme was "Sustainable sanitation and climate change".[adinserter block="2″]
However, as its continuation, World Toilet Day 2021 Theme is Valuing Toilets, declared by WHO.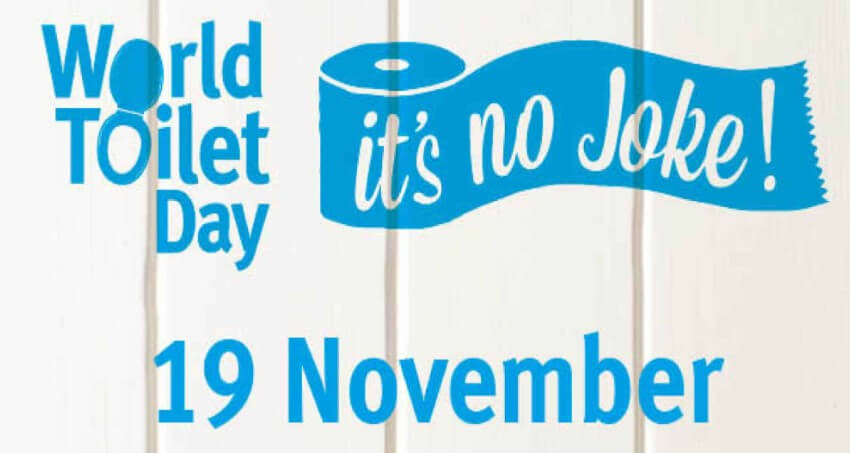 History of World Toilet Day
Firstly, World Toilet Day was an initiative of a certain Jack Sim from Singapore. In 2001, Jack Sim founded the World Toilet organization NGO. It was his idea to use the day to raise awareness about the importance of sanitation and hygiene. This initiative was backed by the Sustainable Sanitation Alliance (SuSanA). In 2010, the UN recognized the Human Right to Water and Sanitation (HRWS) as a fundamental human right.
On 24th July 2013, the UNGA – United Nations General Assembly in its 67th session passed a resolution by which it designated 19th November as World toilet Day.[adinserter block="3″]
It recognized the unsatisfactory progress made in providing basic sanitary service access to all and how the lack of which negatively impacted people's health, their economic and social situation. 122 member states adopted the resolution.
The UNGA also highlighted the negative impacts of inadequate sanitation on water resources and our environment. The international organization also urged all its member states to bring an end to open defecation, promote the importance of hygiene, treatment of sewage among others.
World Toilet Day 2021 Quotes, Wishes, SMS
There is still a huge population of people who have no toilets or latrines and they defecate in the open leading to the spreading of many diseases.
There's no hurry, but do we have a plunger? the yerkel got stuck and now the toilet is overflowing again.
There are many ways in which we can improve the sanitation systems in our localities and we should focus on that.
According to a survey, there are schools in various rural places of the world that do not have basins or supply of water that the students can use to wash their hands.
Growing Up, I had a front row seat to seeing two people work really hard. My dad scrubbed toilets at a private catholic school for a while, and that was to help me get through school.
As the world toilet day approaches we should keep it in mind to tell those people who are not aware of the various dangers of an ill-maintained sewage system.
For Latest News Updates, Please Follow OgroNews.Com on Google News Channel