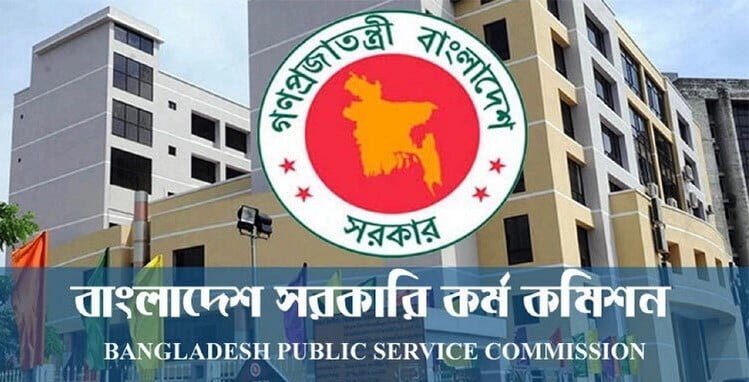 Bangladesh Public Service Commission (PSC) going to announce 44 BCS Circular 2021 as soon as possible. PSC Chairman Md. Sohorab Hossain told that they planning to issue a notification by October if the demand of the Ministry of Public Administration is met. The government recruitment examination has been closed for a year and a half due to the Corona Virus Situation. In this situation, many candidates are on the way to the end of their application date. If you also searching for 44 BCS Circular 2021 Date, Time, and more information, so you are reached in the perfect place.
44 BCS Circular 2021
According to the recent news, BCS notification is being planned by the Bangladesh Public Service Commission (PSC). The authority thinks that the notification will be issued keeping in view the fact that the job seekers can apply within the age limit of 30 years. For this reason, the applicant's age limit will be increased.
As a result, the candidates can get a chance to apply on 44th BCS Circular who don't have the age. But, it is not yet sure how much time will be considered.
An official of PSC said that, a total of 4 BCS working at the current time. There are 38th BCS Non-Cadre recruitment activities, Viva Exam of 40, 41 BCS Result Publishing, and 43 BCS Application Process. Of these, only doctors have been appointed in the 39th and 42nd special BCS.
He also said that, basically candidates whose age is coming to an end and they do not get BCS Notice after the long break due to the Covid-19 Situation, the 44th BCS Circular will be published soon after completing the 43 BCS Apply, for Considering their words.
(PSC) Chairman. Sohrab Hossain said, "Normally, we are moving forward with the idea of ​​taking at least one BCS exam in a year". Currently, 43 applications are working. 43 BCS application time has been extended several times for considering the students.
In the meantime, The 44 BCS Circular is also planning to issue a notification by October if the demand of the Ministry of Public Administration is met.
OgroNews.Com team asked the PSC Chairman, there is any chance to extend the application date of 43 BCS? He told that there is no chance to extend the date and the application date going to end this month. We do not want to increase it.
(The above story first appeared on OgroNews on June 24, 2021, at 08:57 PM BST. For more news and updates on World News, Politics, Sports, Education, Entertainment, And Lifestyle, bookmark our website OgroNews.com).