GST B Unit Question Solution 2022: Full Question Solution of GST B Unit (Humanities) Admission Test Session 2021-2022 can be found here. The exam was taken today from 12:00 PM to 01:00 PM at the Integrated Admission Test Centres across the country. The candidates who take the part in the admission test today must like the GST Question Solution for Humanities Unit.
GST B Unit Question Solution 2022 for Humanities Group
According to the GST Test Schedule, the B Unit Admission Test was held on today at 12:00 PM for Integrated 22 General, Science, and Technology university. The Seat Plan was released on August 11, 2022, through the official website gstadmission.ac.bd. The Admission Test successfully completed at 01:00 PM as per the notice.
Event Name: Admission Test
Admission Type: Integrated
Number of University: 22
Session: 2021-2022
Unit Name: B
Admission Test Date: August 13, 2022
Time: 12:00 PM to 01:00 PM.
GST B Unit Solution 2022
As per the official report, the exam was taken on 4 exam centers including Jagannath University. About 11 thousand and 927 candidates participated in the test from Jagannath University center. On the other hand, 4 thousand and 546 candidates at Shiddeshwari Girls High School, 1 thousand and 696 candidates at Udayan School, and 3 thousand 200 candidates appeared on the exam for GST B Unit Admission Test.
In addition, almost lakh of candidates attend the exam across the country. Now, candidates are excited to get the GST B Unit Question Solution to get an idea about their exam. The Question Solution will help them to guess how many marks they will get from the exam.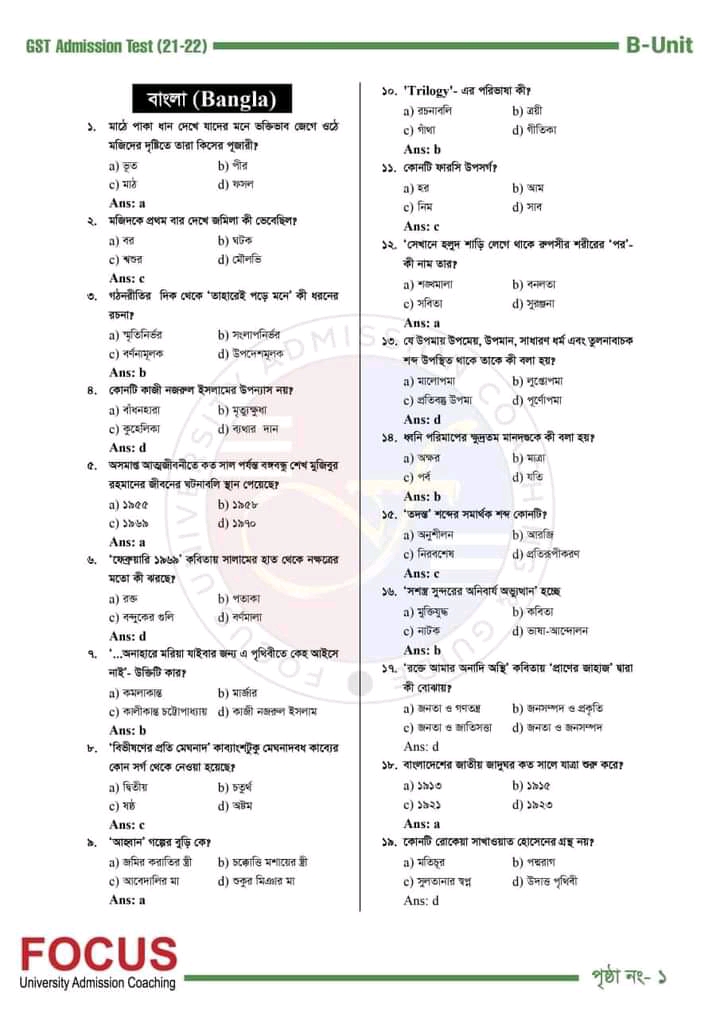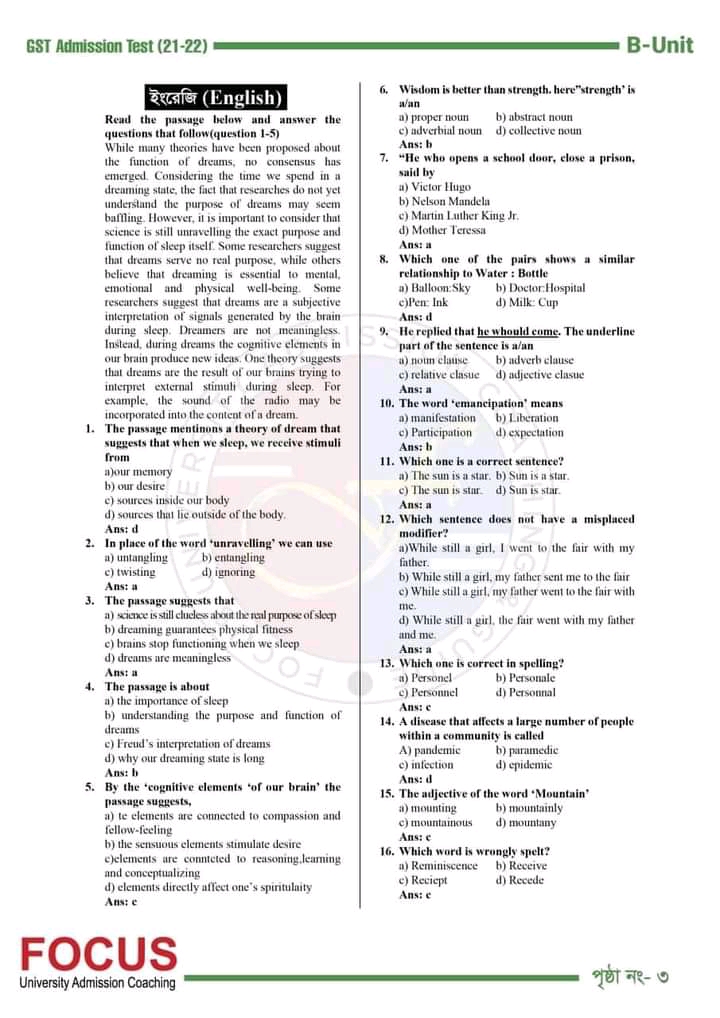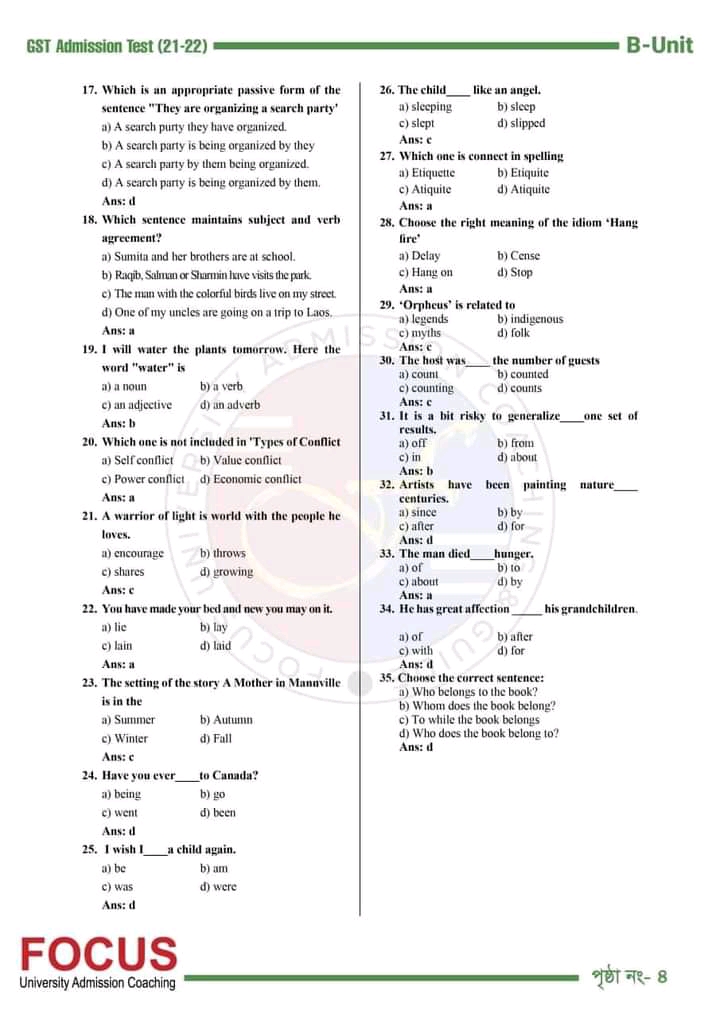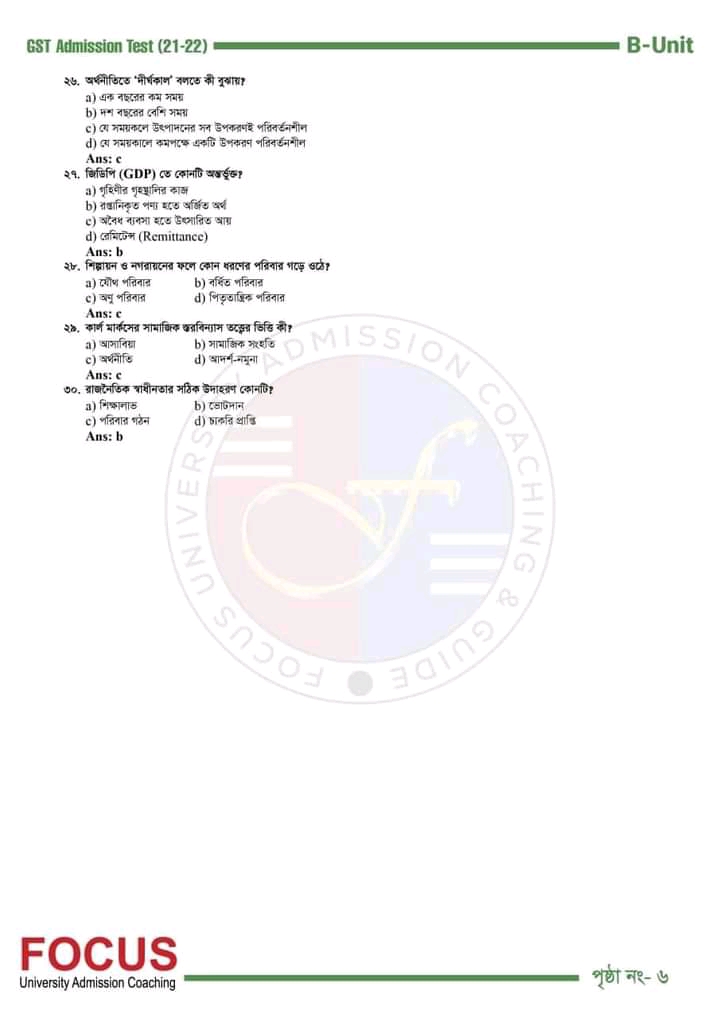 GST B Unit Question
Before going to the solution, students should look at the question mentioned below;
Full Solution Uploading… Please wait
For Latest News Updates, Please Follow "Ogro News" on Google News Channel