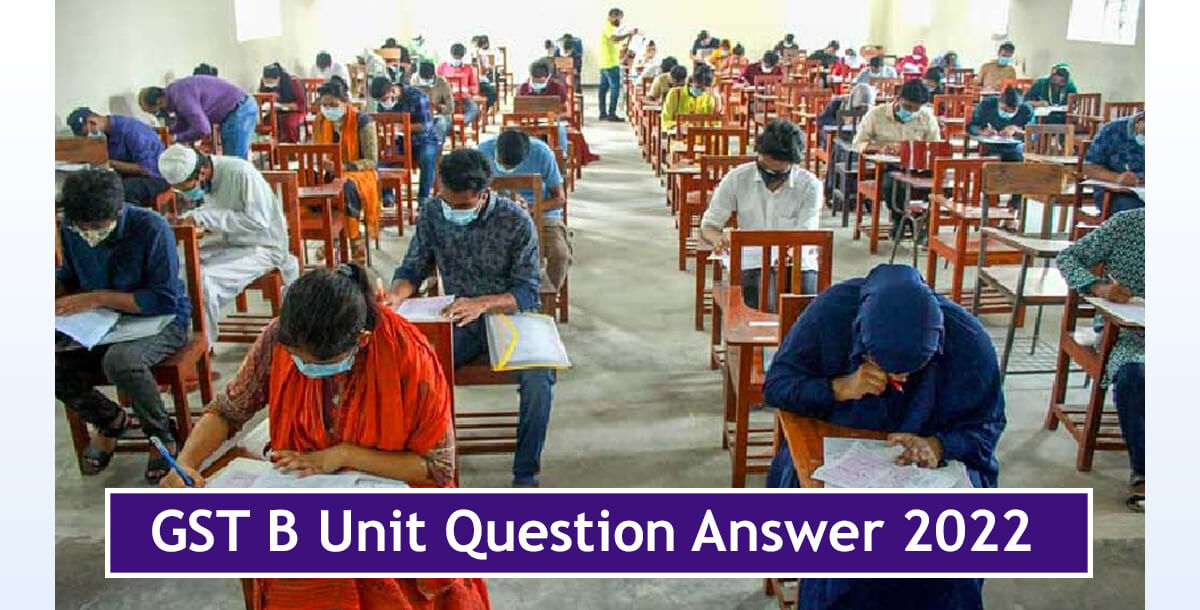 GST B Unit Question Answer 2022: Integrated 22 University Admission B Unit Question Answer for the session 2021-2022 has been published online. The candidates who appeared on the exam today can get the answer from the mentioned website. This answer will help those students who want to know much marks they will get in the exam.
GST B Unit Question Answer 2022 Session 2021-22
This year, GST B Unit Admission Test was successfully conducted on August 13, 2022, at 01:00 PM. The MCQ Exam was started at 12:00 PM today at multiple centers across the country.
As per the report, a total of 95 thousand and 637 candidates applied for the admission test against 6 thousand and 719 seats. As a result, about 14 candidates attend the admission war for each seat.
However, the admission test for B Unit has been completed today at 01:00 PM. Now, those students who appear on the exam looking for GST B Unit Question Answer for the session 2021-2022.
GST B Unit Answer 2022 for Bangla, English and GK Part
According to the question parttern followed by GST Admission System, there are 100 MCQ Question in the B Unit (Humanites). There are 35 question in Bangla, 35 in English and 30 Marks for General Knowledge Question.
So, the candidates will get the answers from this page which is solved by expert team.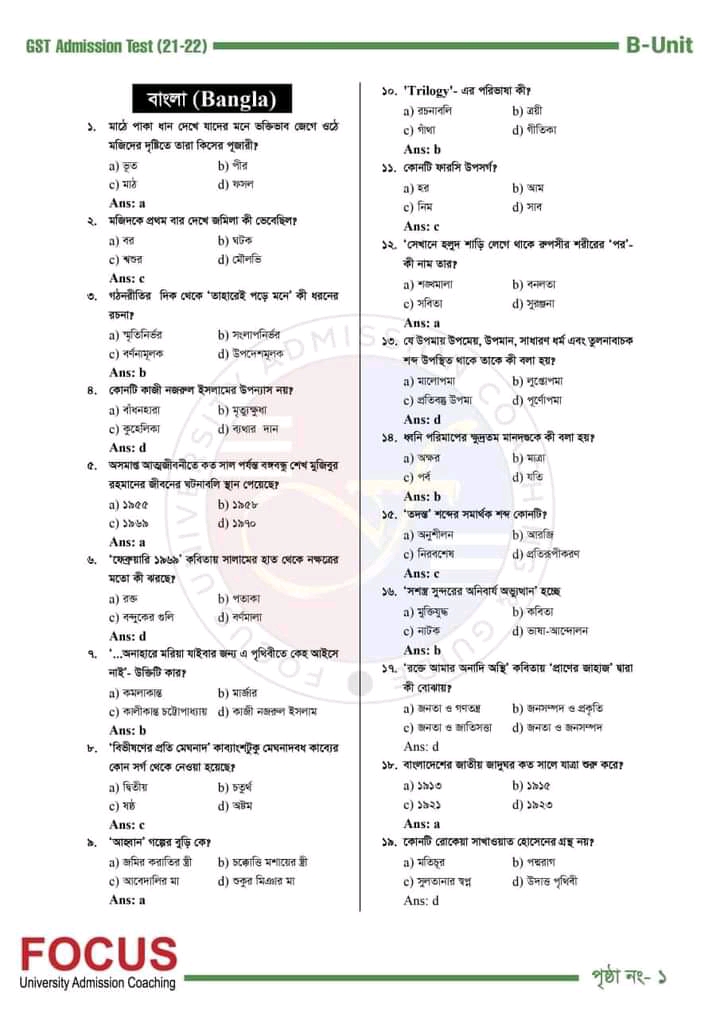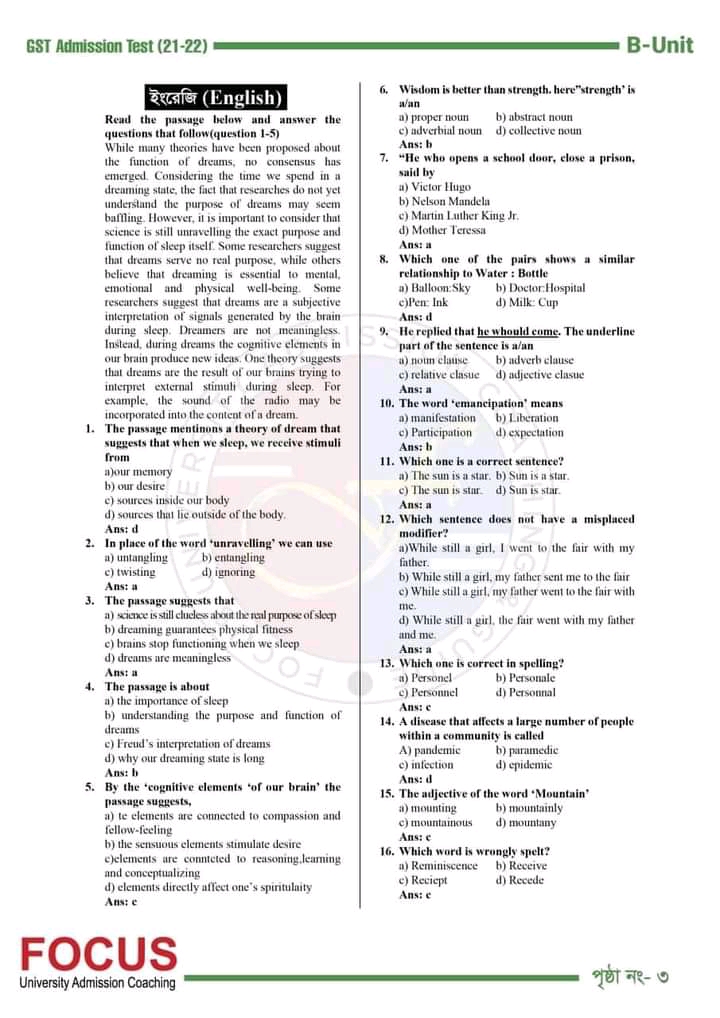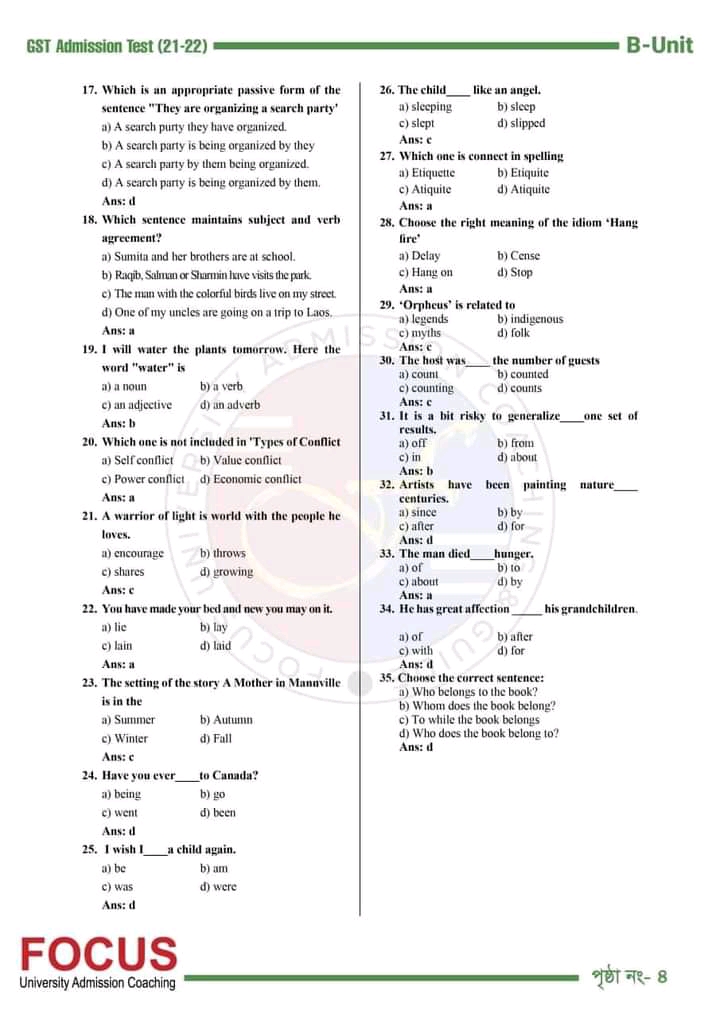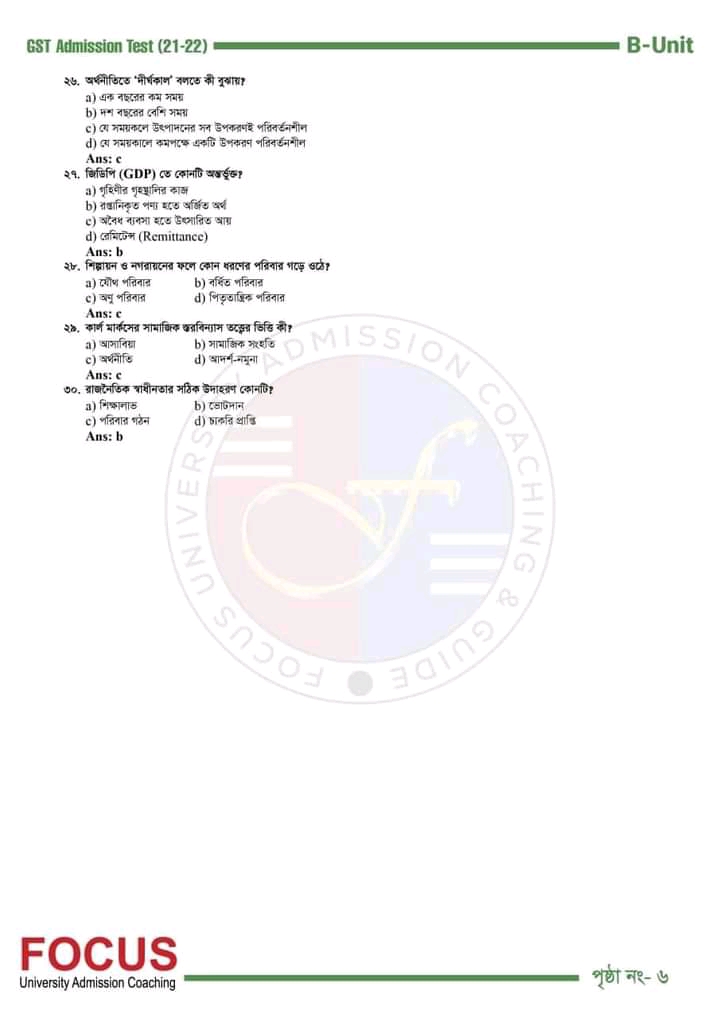 Also Check: GST B Unit Solution 2022
For Latest News Updates, Please Follow "Ogro News" on Google News Channel
(The above news first appeared on Ogro News on August 13, 2022, at 02:31 PM BST – Bangladesh Standard Time. For more news on Education, Technology, Entertainment, Sports, Festivals, Celebrities, Lifestyle, and Trending News, so bookmark our news portal OgroNews.com. Also, like our official Facebook Page, and Follow us on Twitter at @ogronewsbd).