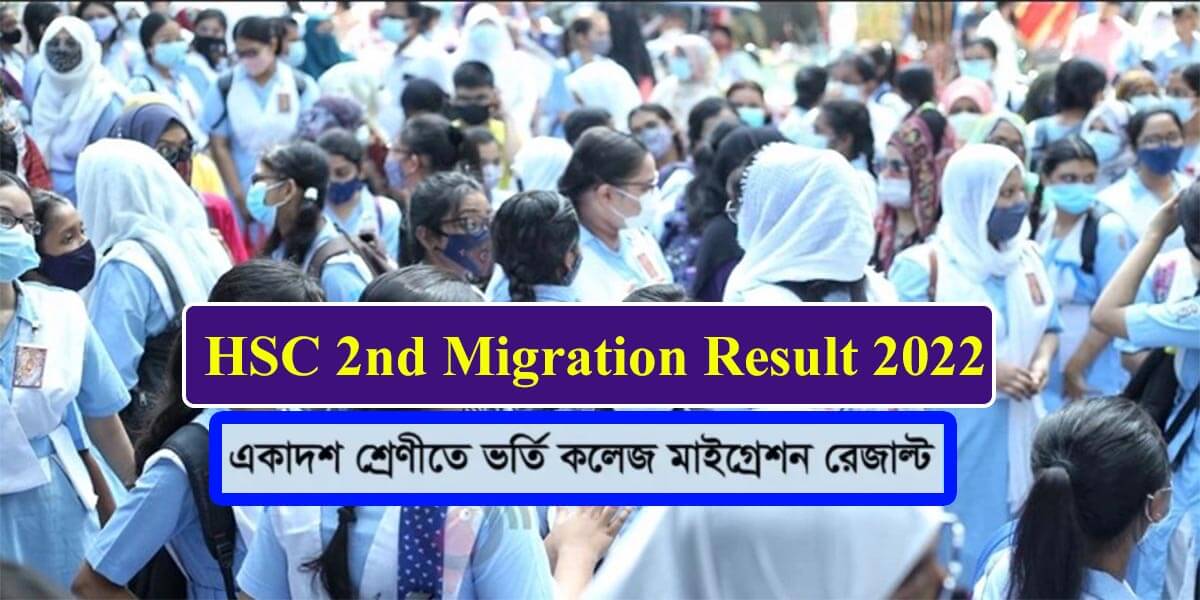 HSC 2nd Migration Result 2022: Higher Secondary College Admission 3rd Merit List for the session 2021-2022 has been published today at the official website of Xi Class Admission. Besides this, 2nd Migration Result 2022 has been published on the same website.
On February 13 the 3rd phase application for HSC Admission 2022 was started as per the official announcement. The 3rd merit result and 2nd Migration Result publish date are also mentioned there. Apart from this, HSC 2nd Migration Result 2022 for College admission has been published at 08:00 PM.
Now, applicants can collect their results from the official website by providing SSC Roll and Registration Number. The official website URL and the easiest instructions are also mentioned here.
College Admission HSC 2nd Migration Result 2022: How to check
Step 1) First of all, candidates need to know the official web portal of Xi Class Admission. So, xiclassadmission.gov.bd is the perfect web portal url.
Step 2) Then, launch a web browser and write http://xiclassadmission.gov.bd/ in the address bar and press on "Enter" button from keyboard or tap on → this icon from smartphone.
Step 3) Candidates will get the homepage of admission portal. After that, they need to click on "Applicant's Login" menu that is in red color.
Step 4) Once click on "Applicant's Login", the login window will appear.
Step 5) Now, write "SSC Roll No." in the first box.

Step 6) After that, input the "Registration Number" number and click on "Login" menu.
Stepp 7) Finally, applicant's profile will visible there with applicants photo. That will show them the HSC 2nd Migration Result 2022 Online.
For Latest News Updates, Please Follow OgroNews.Com on Google News Channel
(The above news first appeared on Ogro News on February 15, 2022, at 08:26 PM BST – Bangladesh Standard Time. For more news on Education, Technology, Entertainment, Sports, Festivals, Celebrities, Lifestyle, and Trending News, so bookmark our news portal OgroNews.com. Also, like our official Facebook Page, and Follow us on Twitter at @ogronewsbd).