HSC Result 2022 Mark Sheet with Number: Bangladesh Education Board has published the HSC Exam Result for exam 2021, yesterday. A total of 95.26 percent of students passed the HSC Exam 2021 from the General, Madrasah, and Technical Education Board.
The exam was take place on December 2, 2022, on 1,934 educational institutions under Higher Secondary Education Board. Education Board succeeds to publish the result after 45 days of the exam. Meanwhile, zero pass rates have been seen in the 5 institutes in Higher Secondary Certificate this year.
HSC Result 2022: Mark Sheet with Number
Currently, the official web server of the Bangladesh Education Board is providing the mark sheet with the number. As a result, examinees can get their HSC Result 2022 Mark Sheet with Numbers which can help them to get a better idea about the result. The subject-wise number that is available with the subject code is available to check.
On the result day, students are available to collect their results only with grade points instead of the mark sheet with numbers. Now, students can grab the opportunity to get their results with a full mark sheet. Besides this, examinees are advised to collect the result sheet from the official website for further reference.
Steps to collect HSC Result 2022 Mark Sheet with Number
All Education Board HSC Results has been published yesterday and the full mark sheet is now available on the official website. Examinees are advised to print out the result sheet from there.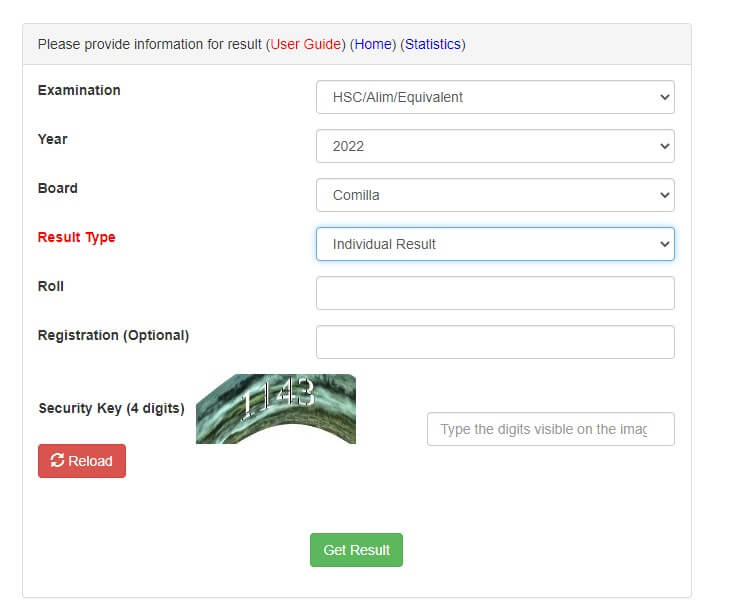 In order to collect HSC Result 2022 Mark Sheet with number, the examinee needs to visit the mentioned link;
Step 1: Open your internet browser application and open a new tap as well.
Step 2: Type https://eboardresults.com/v2/home into the address bar of the internet browser and go forward.
3: You will automatically reach the main page of the HSC Result server. Now, choose the examination name HSC.
Step 4: Similarly, select the exam year, board name, and result type "individual".
Step 5: Type your HSC Roll and Registration Number into the desired box.
6: Finally, write the captcha code in the box and click on the "Get Result" button.
Step 6: Once the result is visible on your screen, simply tap on the "Print" button from the screen.
This will allow you to download HSC Result 2022 Mark Sheet from the official website.
For Latest News Updates, Please Follow OgroNews.Com on Google News Channel