HSC Form Fill Up 2021 Date extended again, continue till 22 September. According to the previous notice, the form fill-up end date was 31 August 2021. Now, students can get 7 days to complete the process that is notified by the official website.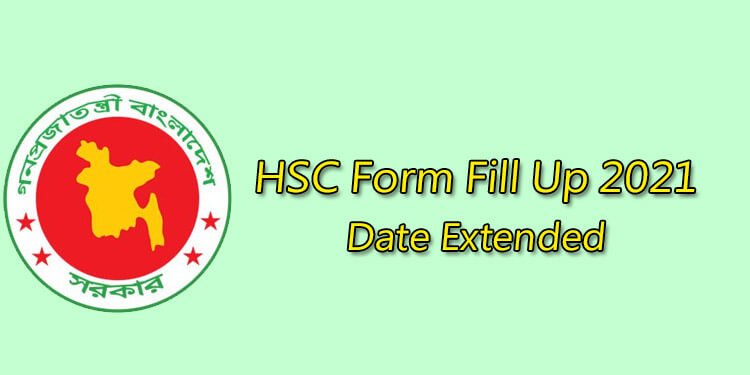 Dhaka Board of Secondary and Higher Secondary Education has been extended the time for the form up of the HSC examination 2021. According to the official notice, the deadline was on Wednesday (August 25) that has been extended.
HSC Form Fill Up 2021: Extended Date and Time
According to the notice that is issued by the Dhaka Education Board, the time for sending SMS from the institution to fill up the form for HSC candidates has been extended till 22 September 2021. The time for payment of student fees has been extended till 26 September 2021.
On that day, the Dhaka Board Authority also said that if any college fails to fill-up the form of the students before 31 August 2021, the responsibility will have to be borne by the head of the institution.
Moreover, the Form fill-up of HSC and Alim examination forms started last 12 August. Although the opportunity to fill up the HSC Exam forms was given till 31 August 2021. Now. that time was extended again. However, to make it clear, here is the official timetable.
Event Name: Form Fill Up
Exam Name: HSC Form Fill Up 2021
Application End Date: 22 September 2021
Fee Payament Last Date: 26 September 2021
Previous Notice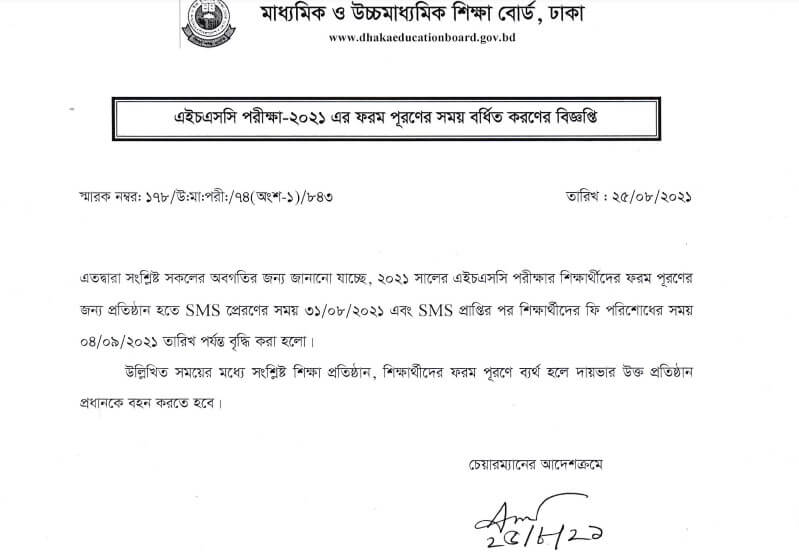 Rules for Form Fill Up
Authority need to complete the form fill up process online at home, according to the directive that is issued by Education Board.
Students will have to pay the fill up fee thorugh Sonali Bank and also Mobile Banking Server also applicable for this.
However, the HSC and Alim Test Exam were not held as all educational institutions. Educational institutions closed due to Corona Virus.
For Latest News Updates, Please Follow OgroNews.Com on Google News Channel