SSC Routine 2021 (Latest Update): The exam will be held on 10 or 12 November, the Exam Routine going to publish soon. Every student should know the latest news regarding this. Education Board taking all types of preparation to conduct the exam between this date.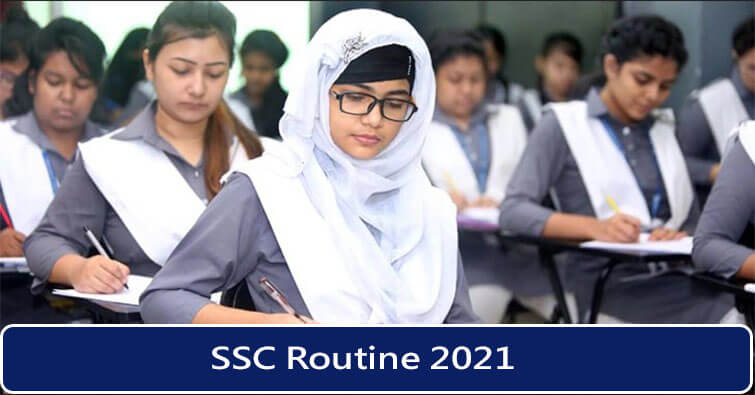 As per the announcement, SSC Exam 2021 going to hold based on the MCQ method in a short syllabus on 3 subjects. More than 22 Lakhs of students will appear on the exam. Among them, a lot of students will be searching for the exam schedule. However, if you also looking for SSC Routine 2021, Latest News, Rules, and more, then you have reached the right place.
When will publish SSC Routine 2021?
Is this question scrolling your mind? This is a common question that is scrolling on every student's mind who is going to participate in SSC Exam 2021. Because HSC Exam 2020 was canceled due to the Coronavirus Pandemic. PSC, JSC Exam 2020 exam was also canceled for this reason. So that's why the question asked by the SSC Examinee.
Meanwhile, the Bangladesh Education Board authority announced that SSC Exam will be held on between 10-12 November. The authority taking all kinds of preparation to conduct the exam within this date. They also added that SSC Routine 2021 will be published 15 days before the exam.
For Latest News Updates, Please Follow OgroNews.Com on Google News Channel